This is by far the most exciting Mock-Tail "She" has ever made. It's secret ingredient is " Butterfly Pea Flower Power".
Don't let anyone fool you, Butterfly Pea Flower Powder tastes like dry leaves and twigs ~until it the combo does it's thing.
At the end of a blizzard and Dry January allowing the exotic nature of Butterfly Pea Flower Powder to transform lemonade into a mood ring  is a perfectly fun way to judge your groove, In fact it's fun anytime at all.
The recipe for a MOOD RING MOCKTAIL is simple:
Mix your favorite lemonade
with a splash of vanilla extract
and top with 2 ounces of steeped and cooled Butterfly Pea Flower Powder ( available on Amazon for about $15.00)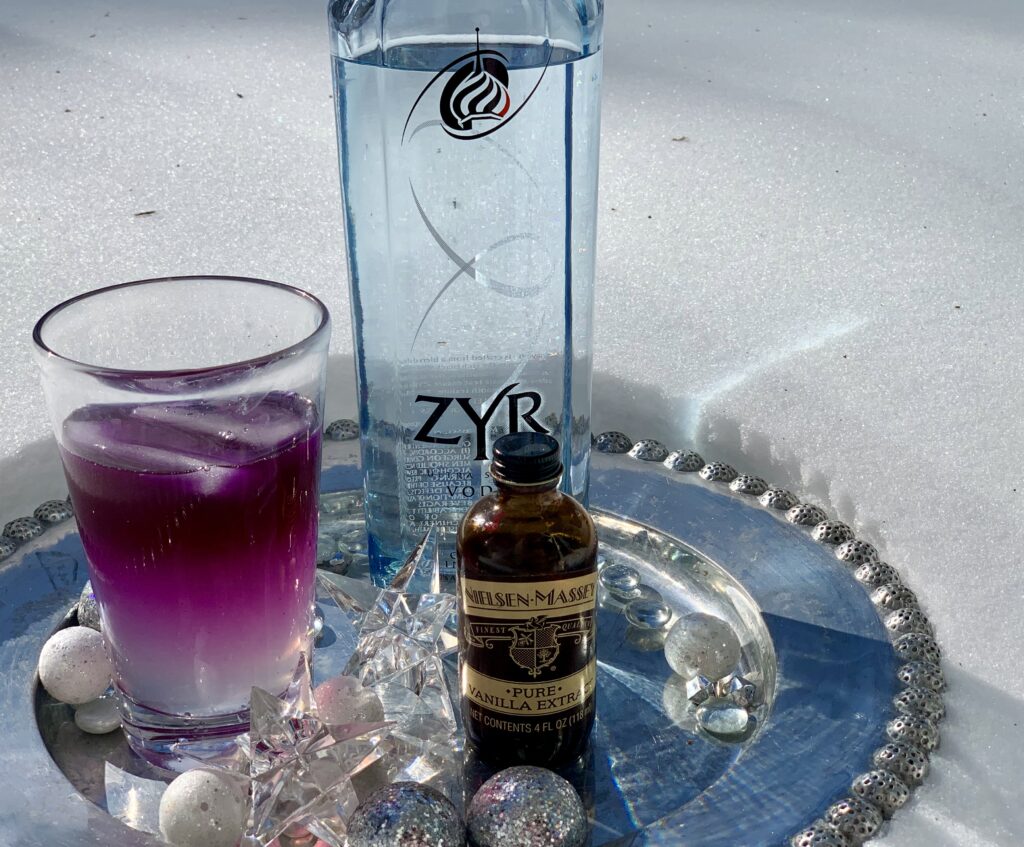 Happy shoveling Darlings. xoxo
COLOR CODE:
Yellow : SO Mellow
Blue : Feelin Fine
Purple : Passion Divine
Pink: Sinfully Sassy