Now through Friday October 27th the Peabody Essex Museum invites you to meet some neighbors who have, for a very longtime, been given a pretty bad reputation.  It's time to re-write their bad press reviews and celebrate all they do during Bat Appreciation Week.
Fly by the Bat Box between 10AM- 5PM to explore the lore of these creatures of the night.
Shrouded in mystery bats are actually hard-woking eco-friendly critters. They're harbingers of climate variance as well as long-distance plant propagators.
Because they're not often seen up close, bats aren't often considered handsome,,,  but if you look closely they clean up rather well!
PEM is displaying live bats in an enclosed naturalized habitat. If you don't count "Batman", they're the only known mammals to fly in the animal kingdom.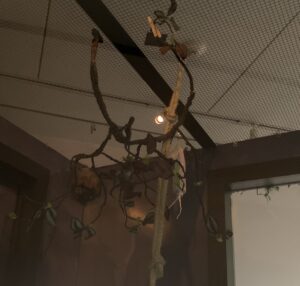 There's no need to fear our winged friends,,,, hang out with them and you'll soon see they are symbols of happiness and good luck.
Origami stations are near this wall hanging.