For those who grew-up watching Laura Petrie grow-up to be Mary Richards the transition from ' happily married lady in New Rochelle, to happily single lady in Minneapolis' appeared to be easy. Watching the documentary Being Mary Tyler Moore on HBO Max reveals however, there was a long and very bumpy road between the actress' fictional lives in New York and Minnesota and the painful reality of her life in Hollywood.
Produced by Mary Tyler Moore's third husband, Dr. Robert Levine, MD, Being Mary Tyler Moore is as much a posthumous love letter to his wife as it is a chronicle of how much progress women have made over the last half century.
The production begins with TV talk Show host, David Susskind 'man~splaining' the character of Laura Petrie to the actress who based the character on her own personality. At the time, Susskind's perceptions were considered a compass of American culture. Dogmatically, he told the actress, "Laura was an unrealistic representation of an American house wife."  Moore demurred saying she felt differently; yet HE persisted.
Being Mary Tyler Moore includes contributions from people who were inspired by MTM to see women in new ways. Katie Couric, Rosie O'Donnell and the late Valerie Harper were a few of the women who said watching Moore's characterizations allowed them to imagine themselves as women capable of self-determination.
At work, MaryTyler Moore modeled autonomy by pushing beyond social expectations. Distancing her identity from other television housewives, Moore fought to wear pants rather than cocktail dresses as she worked around 'the house'. Her relationship with her husband Rob was, despite the opinion of Mr. Susskind, more fully realized than other made-for-TV marriages.  Rob and Laura's give-and-take banter went from the bedroom to business. Although they slept in separate beds, the Petrie's appeared to enjoy their throughly modern marriage.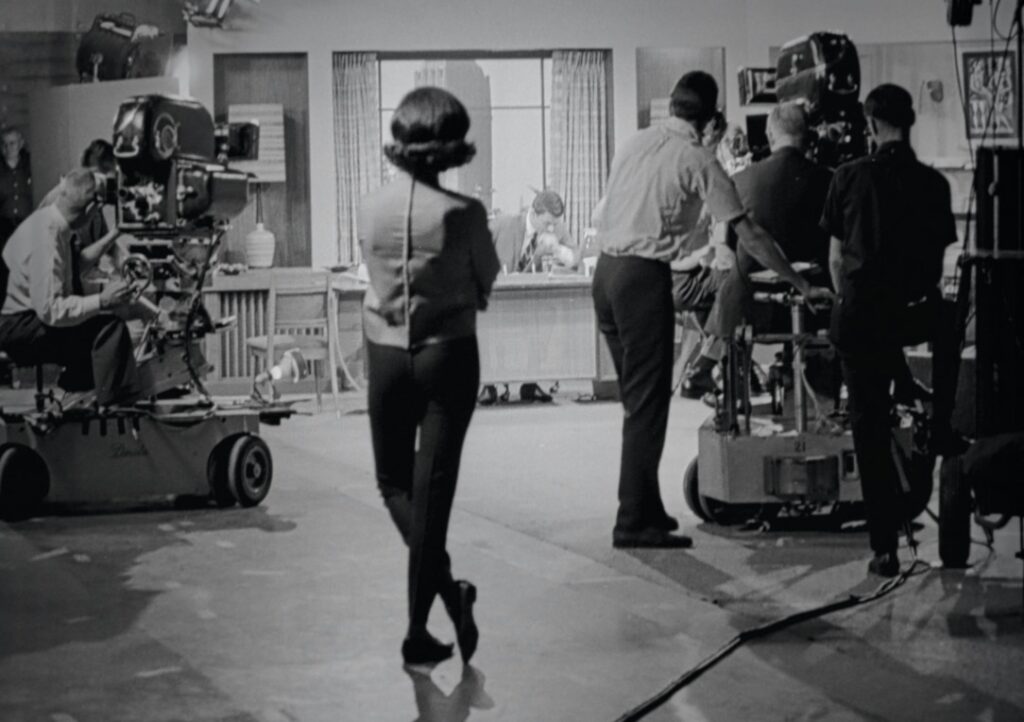 Ironically, by the time Mary Richards flipped her hat into the frigid Minneapolis air Mary Tyler Moore's family considered her to be an emotional 'Ice-Princess'. Being MTM explains how Mary used her famous smile to hide the agonies of her private life from co-workers.
In the documentary Moore discusses alcoholism, parental rejection, divorce and parenting failures.  Lost in losses she challenged herself to road-map pain as a catalyst for more professionally ambitious engagements. Her preference was to look beautifully feminine, maintain her mystique with humor and work tenaciously to prove her self-worth.
Eventually, Moore began to understand the role and toll of living like the character, Mary Richards. As a single working gal, without kids, she began to realize she was emotionally isolated.
A trip to Rome with her parents lead to a serendipitous introduction to a Manhattan cardiologist, Dr. Robert Levine. While attending to Mary's ill Mom, Levine's compassion opened the 'Ice-Princess' up to conversations about vulnerability and loneliness.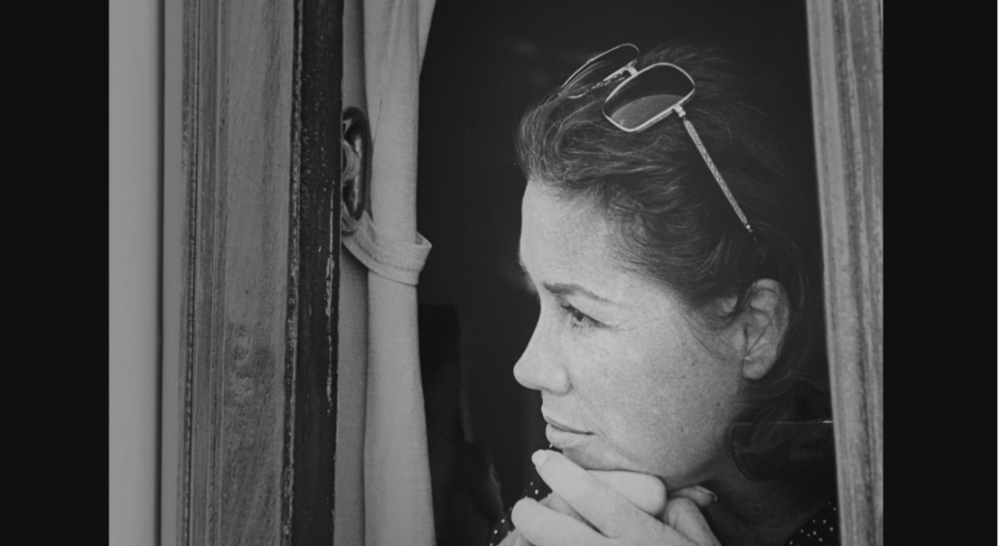 Moore's uncharacteristic candor lead to romance and marriage. The December / May relationship was an emotional first for the actress who habitually leaned into her fame more than her human fragilities.
For those interested in seeing MTM as a version of the perky characters she developed, Being Mary Tyler Moore will miss the entertainment mark.This behind the scenes look at the actress is poignant and somber.
In a deeper more universal way, the documentary is also a micro-essay on the macro-evolution of the woman's movement.  Mary Tyler Moore was more than pretty face, she was a trailblazing inspiration to a generation who needed a compass to find a road away from traditions that didn't fit American's cultural evolution.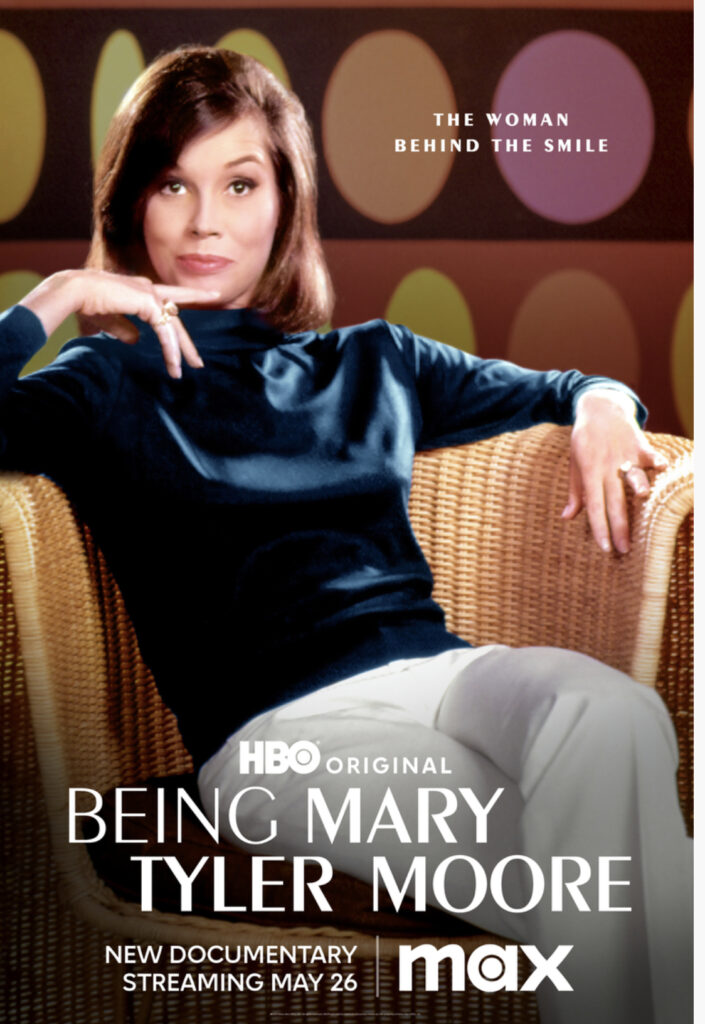 Mary Tyler Moore died in Greenwich,Connecticut on January 25th, 2017 from complications of diabetes. She was 80 years old.
As a near life-long sufferer from Type-1 diabetes Moore dedicated her celebrity status to raise funds in support of the Juvenile Diabetes Research Foundation. Research continues as her legacy through the Mary Tyler Moore and S. Robert Levine,MD Charitable Foundation with the University of Michigan Caswell Diabetes Institute, the Kellogg Eye Center at the University of Michigan as well as the JDRF.