Inside Gillette Stadium, the Kraft family, known for celebrating MVP's, hosted 26 MVV's, their families and friends, at a very special luncheon.  On Thursday, June 8th, Bob Kraft and his son Josh recognized 26 Most Valuable Volunteers who's devotion to their communities across New England goes 'above and beyond'.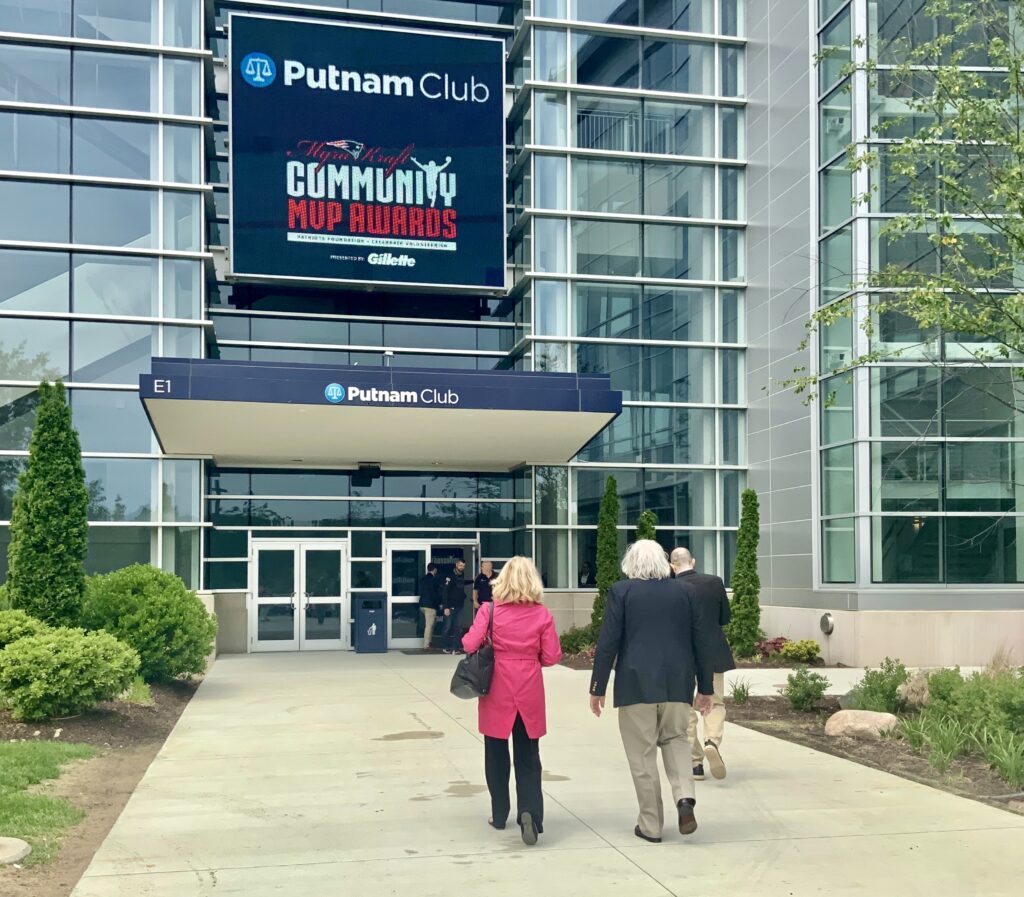 The Kraft family has been celebrating volunteerism for 25 years.  The tradition began when Mrs. Kraft launched  the 'Community Quarterback Awards Organization'. To date, the philanthropic cause has donated more than $3.5 million in support of non-profit organizations working in education, domestic violence prevention, healthcare, homelessness, mentoring and military support.  The charitable organization, known now as the 'Myra Kraft Community MVP Awards', is forever tied to the memory of Mrs. Kraft, who passed away from ovarian cancer in 2011 at 68 years old.
Of the 26 honorees recognized at this year's celebration, 25 volunteers of distinction received $10,000 from the Myra Kraft Community MVP Foundation. The awards were donated directly to each charitable organization.
A grand prize of $25,000 was awarded to Ann Dagle. Mrs. Dagle volunteers as the Executive Director of the Brian Dagle Foundation and Brian's Healing Hearts Center in Niantic, Connecticut, a chapter of the American Foundation of Suicide Prevention.
In 2011 Ann Dagle lost her son Brian to suicide. She said she was lost in grief until she found a way to celebrate Brian's life by offering grief support and counseling to others. The Foundation also offers mental health and suicide prevention programs to increase awareness of the risk factors and warning signs of suicide. For more information : info@brianshealinghearts.org, or call 860 451 8354  or call the National Suicide Prevention Lifeline 211)
At the conclusion of the award ceremony, Bob Kraft remembered his beloved wife by saying, "Myra was known to be more than a check-writer, she was a life-long hands–on volunteer, committed in both the macro and micro sense to giving back. This charity was her favorite and has become the favorite of mine as well. "