AHOY Wildest Dreamers!  Like Nantucket it's self, the secret to this sassy 5 star pick-me-up splashes over you when the salt hits the sparkling mist.
Although this Ina Garten recipe for Limoncello Vodka Collins isn't as intensely colored as those famous Nantucket daffodils ~ they do pair perfectly!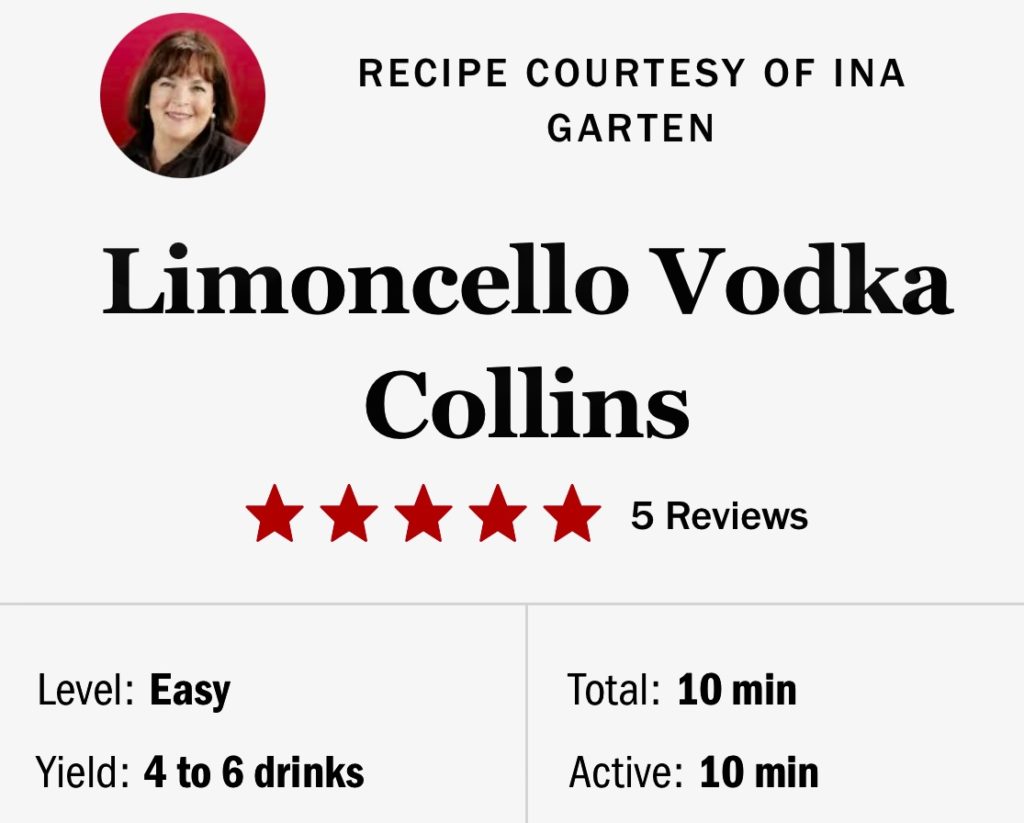 Sailors Beware, rimming this tart little surprise with kosher salt may carry you away when the effervescent twist of sparkling lemon water keeps the undertow of vodka extra light. Wherever you indulge your Springtime fantasies remember fancy face, every little sip takes you further out to sea!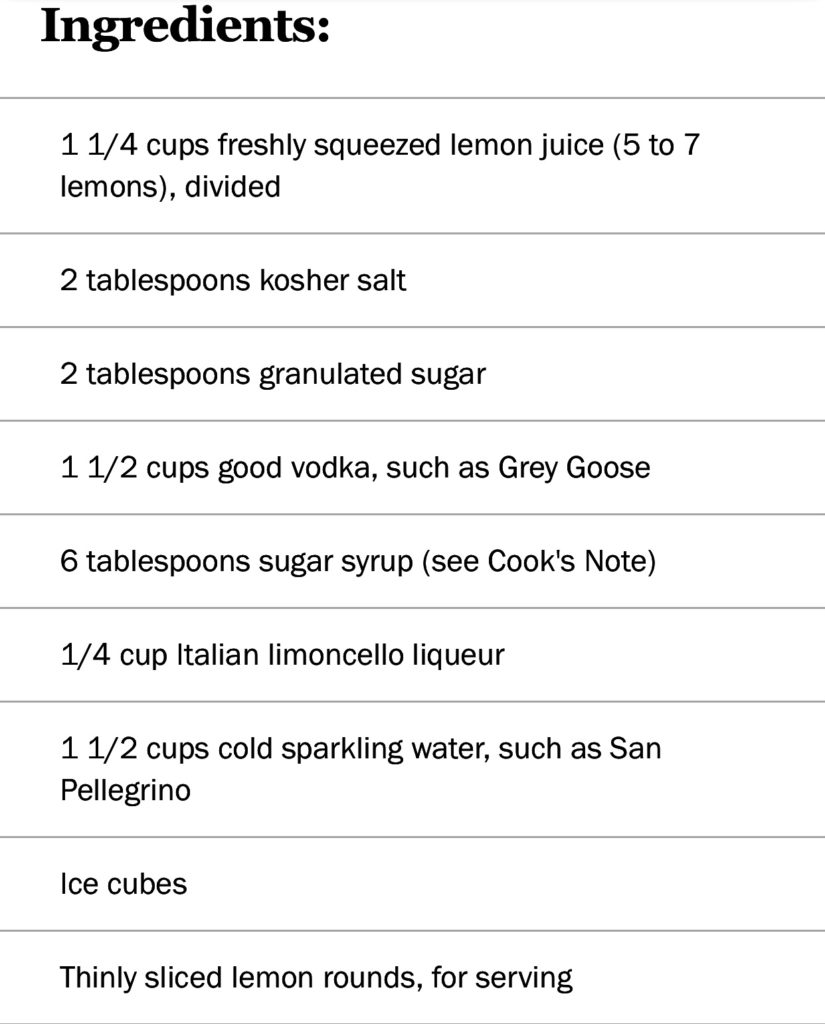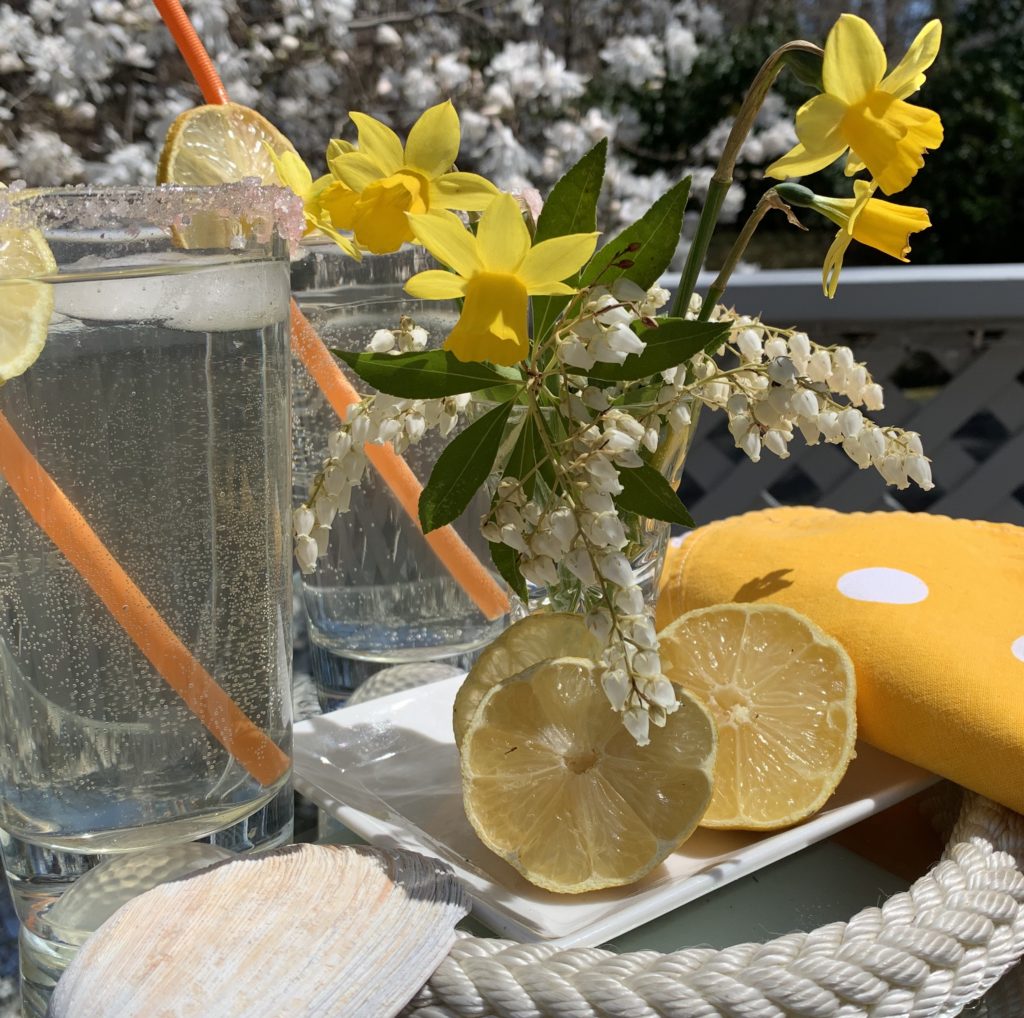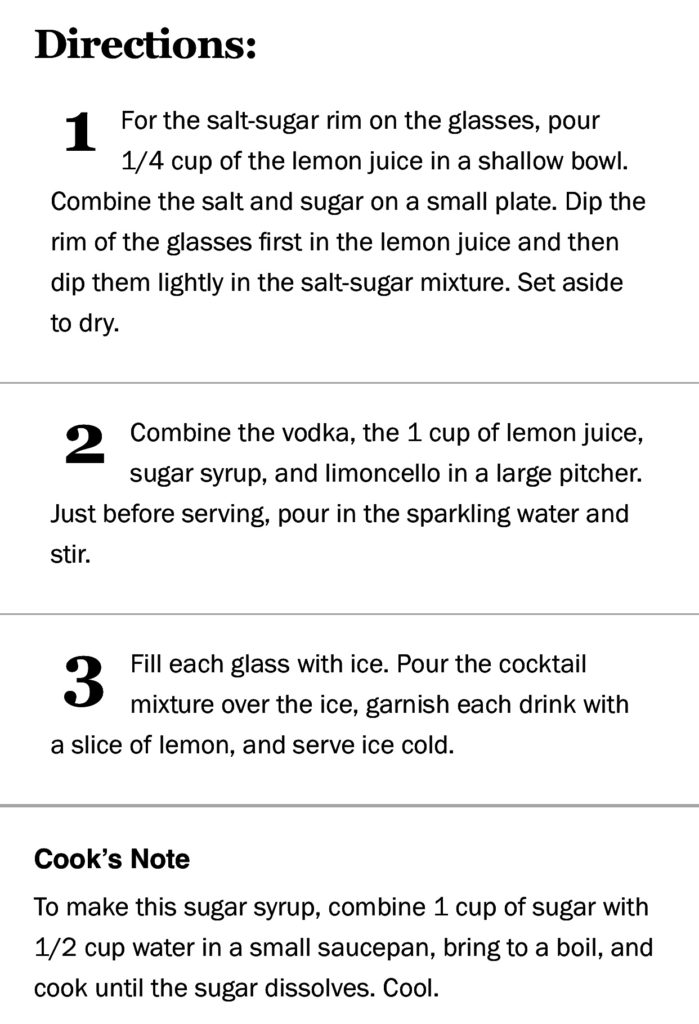 Catch a wave, hop a van or roll-in top down, no matter how you arrive on Nantucket this weekend,  Bill De Sousa, Cape Cod's Press Ambassador extraordinaire recommends bundling-up. The Island's vibe is perpetually chill!
Scope out Nantucket Historical Society's web page to learn more about the history of Daffodil Weekend and to register for their free Zoom meeting on Tuesday 4/27/21 at 5:30!