E.T. one of Steven Spielberg's most beloved movies is celebrating it's 40th anniversary at Fenway Park, Friday night, June 24th.  Digitally remastered with enhanced picture and sound technology the heart-warming block-buster will be presented inside the legendary field of dreams on a 40 by 100 foot video-board.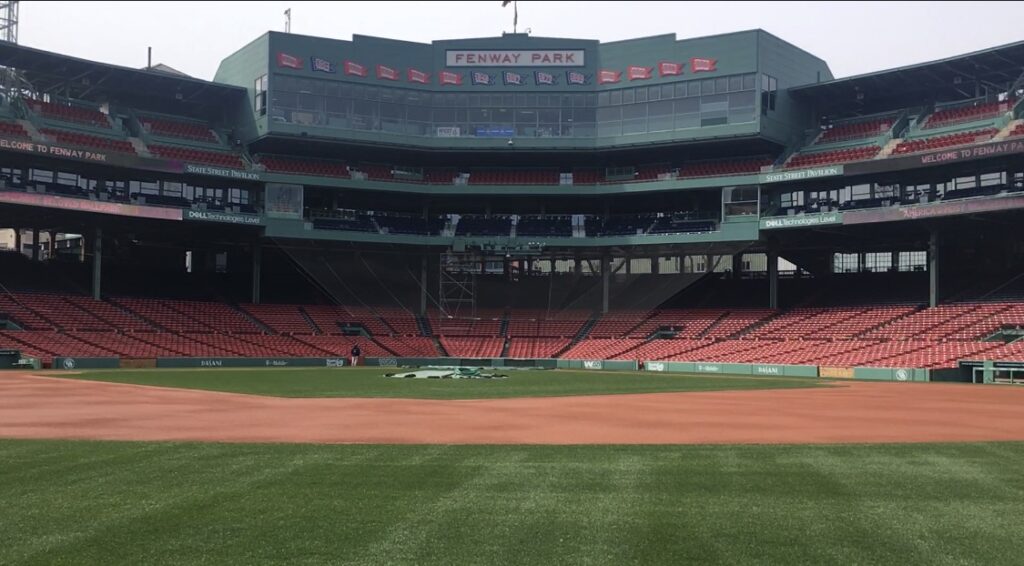 Filled with empathy, the endearing story of E.T. the Extra Terrestrial, is about a little lost alien and Eliot, the 10-year-old boy-he befriends.  Eliot, with his siblings, Gertie and Michael, develops bonds of acceptance that develop into friendship with the nearly-non-verbal Extra-Terrestrial. Adventure, humor, and good-gadgeting add  charm to the touching film scored by John Williams.
Fans of all ages will be seated in Fenway's lower seating bowl and down the first base line. Weather permitting, from 6:15-7:15 guests of the Park are welcome to walk the major-league warning track and have pictures taken with Red Sox World Series trophies. Concessions will be available. The movie will begin at 7:30.
Tickets for this summer sensation can be purchased at redsox.com/movienight or by calling (877) REDSOX-9.  General admission tickets for adults are $10.00 and $5.00 for kids 12 and under. The event is free for Red Sox Season Ticket Holders.
Catching E.T. The extra Terrestrial  at Fenway Friday night, June 24th may just be the score of your summer.