The MGM Music Hall / Fenway opened this week at 2 Landsdowne Street. This state-of-the-art performance center is an architectural diamond!  Saturated with details evocative of Fenway Park's history, yet gilded with new-age expectations of luxury, MGM Music Hall covers the bases of entertainment with the same energy as a 9th inning grand-slam.
The red brick exterior of Fenway's MGM Music Hall speaks of tradition, while the interior mirrors the vibe of a night club with bar and food stations, lounge areas and an open-air roof deck that's To Di For.
The Grand-Opening of Fenway's MGM Music Hall was a mix of nostalgia and magic.  Michelle Brooks-Thompson welcomed guests by echoing the spirit of Whitney Houston singing "I Wanna Dance With Somebody".
Michelle then introduced guests to Red Sox owner and Fenway Sports Group (FSG) Chairman, John Henry who shared the limelight with the entertainment team that made this dream work. Speaking of his lifelong interest in music this Music Hall is a fusion of Henry's passions: sports, music and community support. With variations on the theme of how this project was launched each speaker highlighted a different facet of how a triangularly-shaped excess parking lot was transformed into a 91,000 square-foot dream-scape.
Dr. Anne Rogers Clark, Headmaster of the Boston Arts Academy (BAA) sat front and center of the stage that show-cased some of the students being trained at the Academy. Known as an alternative, magnet school dedicated to visual and performing arts, BAA partners with the Boston Public Schools and Fenway Sports Group. Enhancing the educational experience, students of the BAA will use the Music Hall for performances that enrich their training and serve as community out-reach opportunities.
Matching the high-voltage lighting display artfully installed around the 5,000 seat venue, a series of mega-watt stars are set to take the MGM stage. With no seat farther from the spotlight than 110 feet, an intimate air fills the space that will reverberate with big-league talents. MGM's Music Hall at Fenway is more than an architectural  diamond, it's a must see venue that rocks.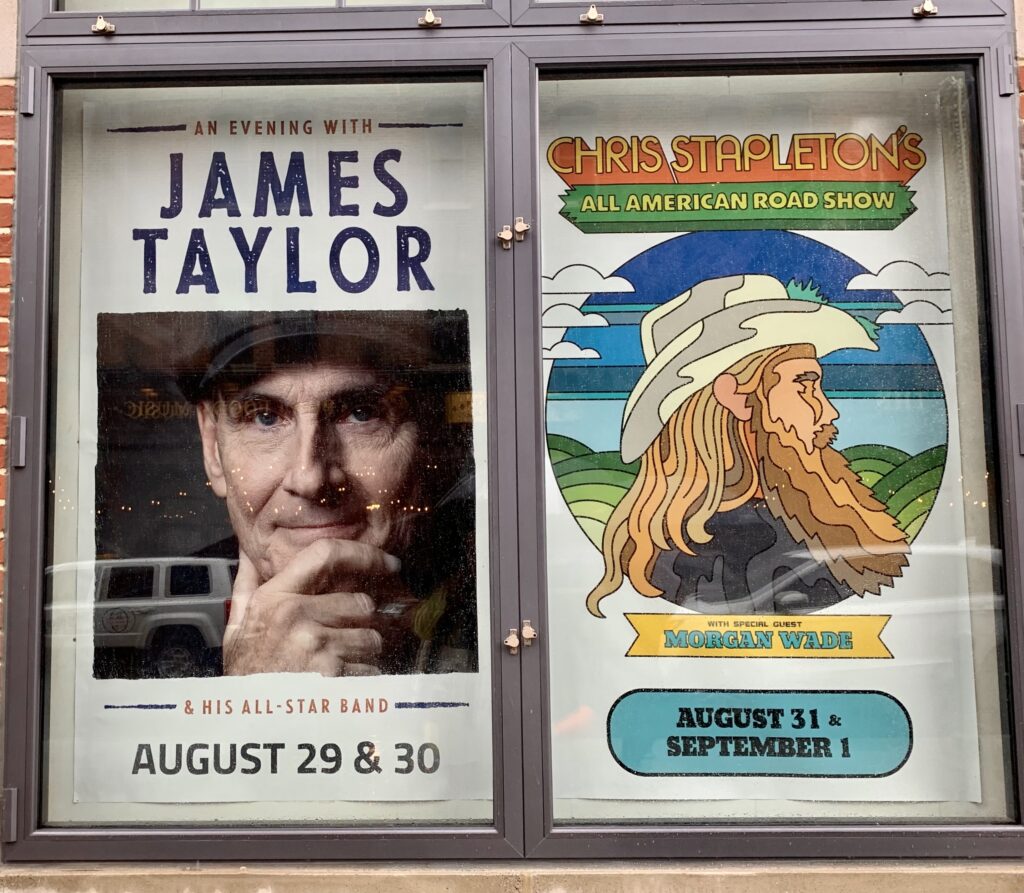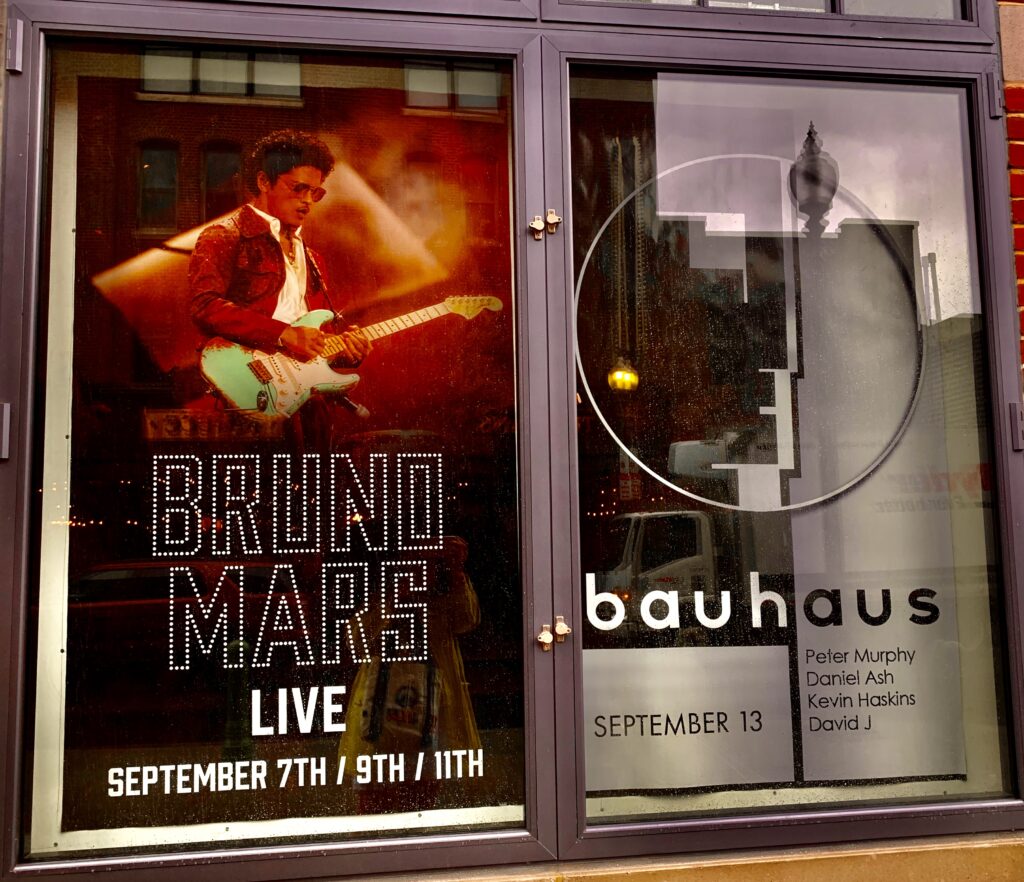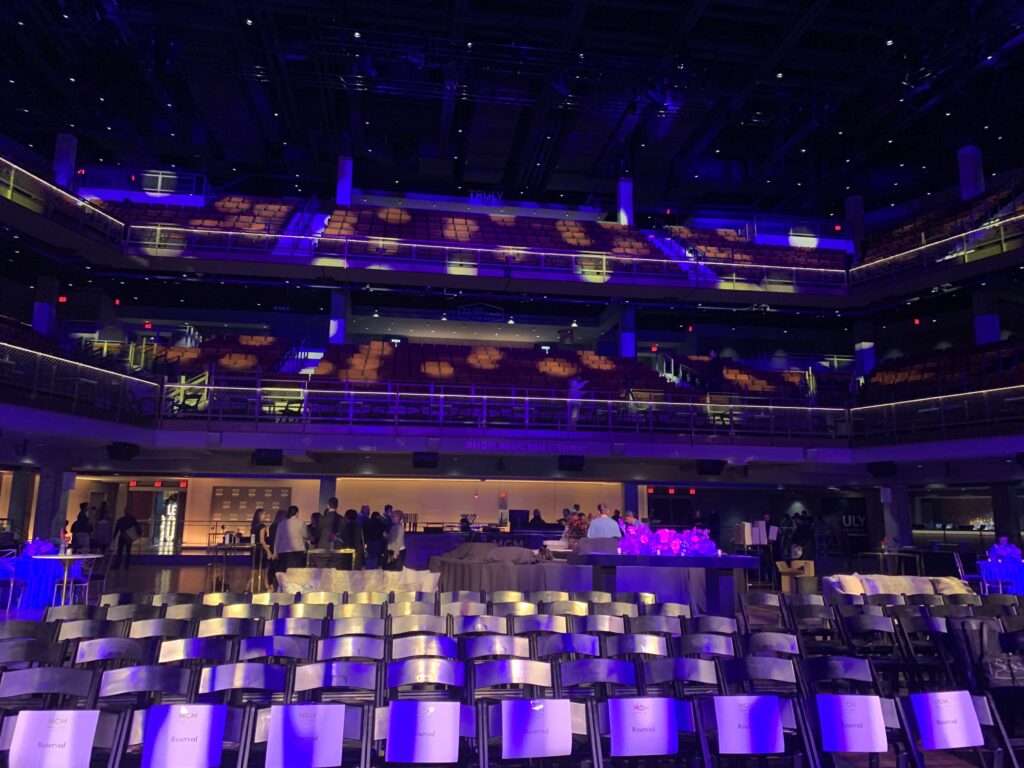 MGM Music Hall maintains a 'clear bag policy' maximum size is 12″ X 6″ X 12″ or a small clutch bag approximately the size of a hand is acceptable.  Lighters are not allowed and there is NO SMOKING OR VAPING allowed.