Ahhhh hydrangea season, those big blue mop heads are a signature of long warn summer days. Without being fussy they brighten corners from city scopes to seashores. As buds go, they're as cool as a summer time romance can be.
If they inspire you to sit and chill awhile, their ideal sidekick is a sometimes over looked ice cold glass of Pinot Grigio. Depending on the variety you choose your glass will be filled with hints of lime, lemon, pear nectarine and peach.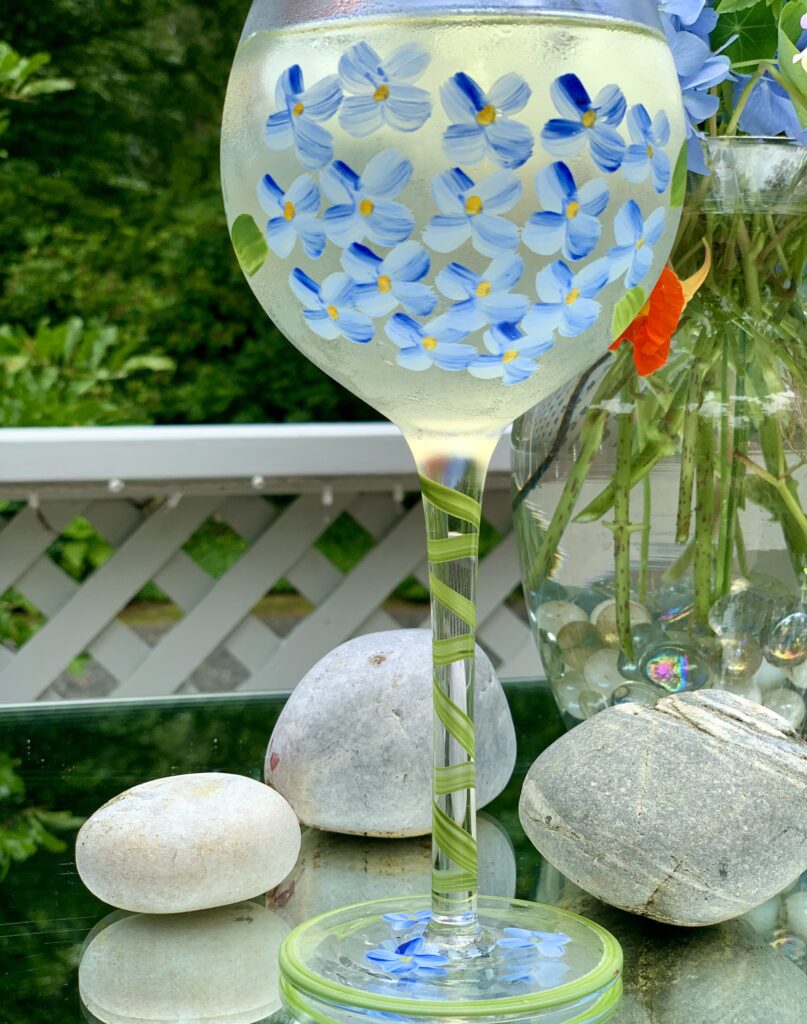 Because this splash has a touch of acidity it will pair well with both cow and sheep cheese trays, veggies, fish, or white meats.
Of course, there are no rules when it comes to enjoying flowers, and an icy cold glass of wine.
It's summer, you're no stranger to hydrangea, just go with your 'wildest dreams and enjoy the best of the season.
xox