"Made It: The Women Who Revolutionized Fashion" seamlessly weaves together a flow of gender, industrial and political consciousness into a show that's as elegant as it is emotionally and esthetically provocative. Now through March,14th 2021 The Peabody Essex Museum is celebrating 250 years of female focused design chronicling what fashion was and aspires to be.
Collaborating with the Kunstmuseum Den Haag, 100 sartorial statement-makers were gathered to articulate the often over-looked contributions of women to an industry that mirrors a history of oppression and opportunity. In a profession tailor-made by men this exhibits re-shapes patterns and shifts perspectives to what women want and how they see themselves at the intersections of custom and culture.
Ratification of the 19th amendment to the Constitution of the US. granted some women the right to vote. That right inspired many women of the 1920's to update their look. Determined to shimmy free of constraint, it became customary to lose the corsets and roar into an age of redefining roles. With technological advances in looms and communications fabrics changed, silhouettes changed and perspectives changed rapidly. Woman draped themselves in differences.
Tossing aside the bias of bourgeois society ' Pretty Young Things' of the 1960's counter-culture disco'ed away from the notion of fashion rules. Unwilling to be to demurred, the kinetic energy of the times called on a collaborative spirit to raise as many hem-lines as eyebrows. Increasingly women moved through society with self-determination, catapulting beyond convention. With new-found confidence women advanced their educations, place in the workforce and asserted reproductive rights autonomy.
With today's fusion of frustrations, vanguards of fashion are again using their medium as a catalytic converter. Drawing attention to civil rights, animal rights and the sustainability of our environment, this exhibit also amplifies the artistic language of protest. As color conscious as the white-clad suffragettes, leaders of the green movement earnestly question what impact fashion producers are having on our global well-being. They ask if the insatiable whims of consumers are driving the industry to compromise natural resources that will leave an indelible carbon footprint on the planet.  For contemporary fashion artists, tension pulls at the threads of creativity and ethics.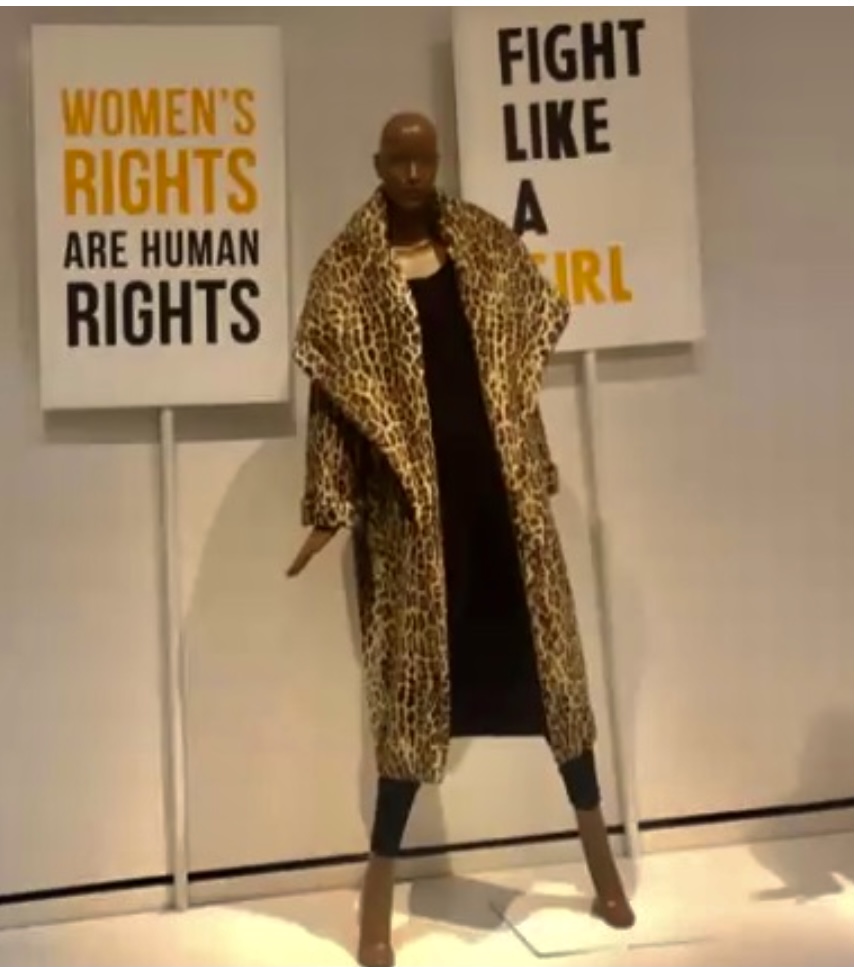 Approaching materials with a broader definition of sophistication designers are reimagining our second skins mindful of tradition while interpreting cultural progression. The convergence of sensitivities is creating a tribal language of stye, encouraging the syncopated beat of all fashionistas to march-on with self expression.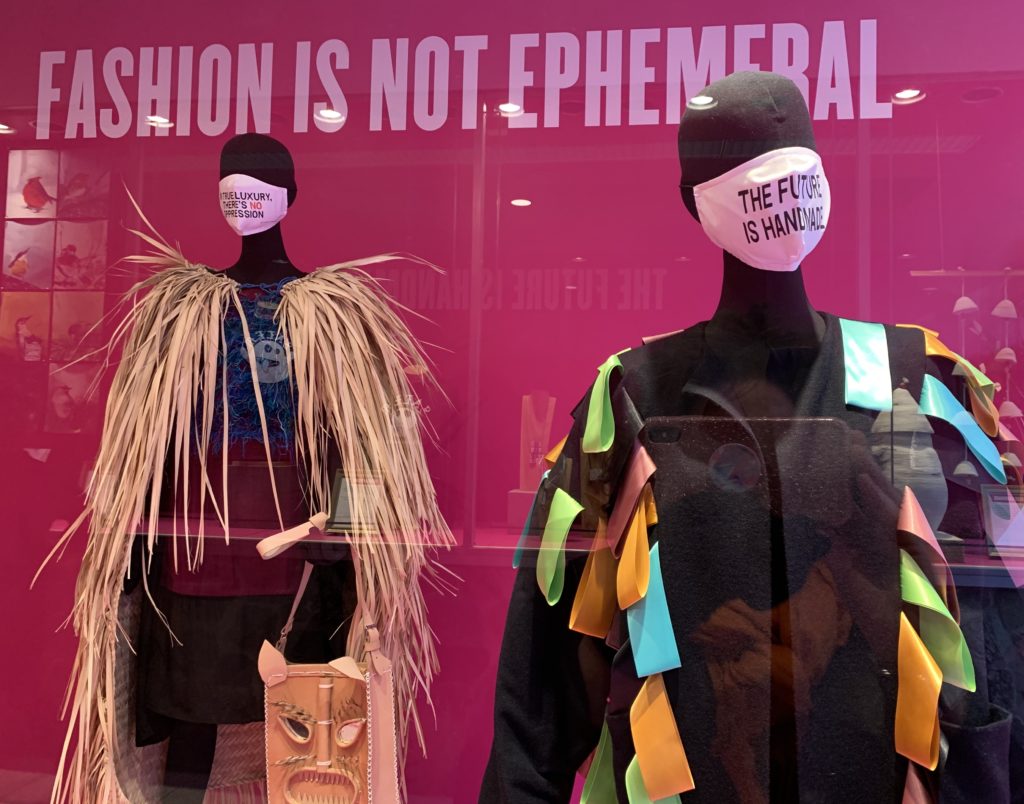 The DJ Brandi Chanel soundtrack accessorizes 'Made It':  'Ladies Night Out', 'Aint' No Mountain', and 'Forget Me Nots' are a few of the rhythms that 'get the girl groove'. '
'She' suggests you make it to Made It  as soon as you can,The collection is as nostalgic as it is fashion forward, as revolutionary as it is evolutionary. During this holiday week the museum will be open Thursday December 31, Saturday January 2 and Sunday January 3 2021 from 10- 5 pm.