Lead by military families of the fallen, more than 400 volunteers planted an American Flag Garden in the Boston Common this morning. Each flag was placed in memory of a veteran from Massachusetts who died in service to our Nation from the Revolutionary War to Operation Enduring Freedom. In total, 37,369 flags were placed in remembrance of a hero.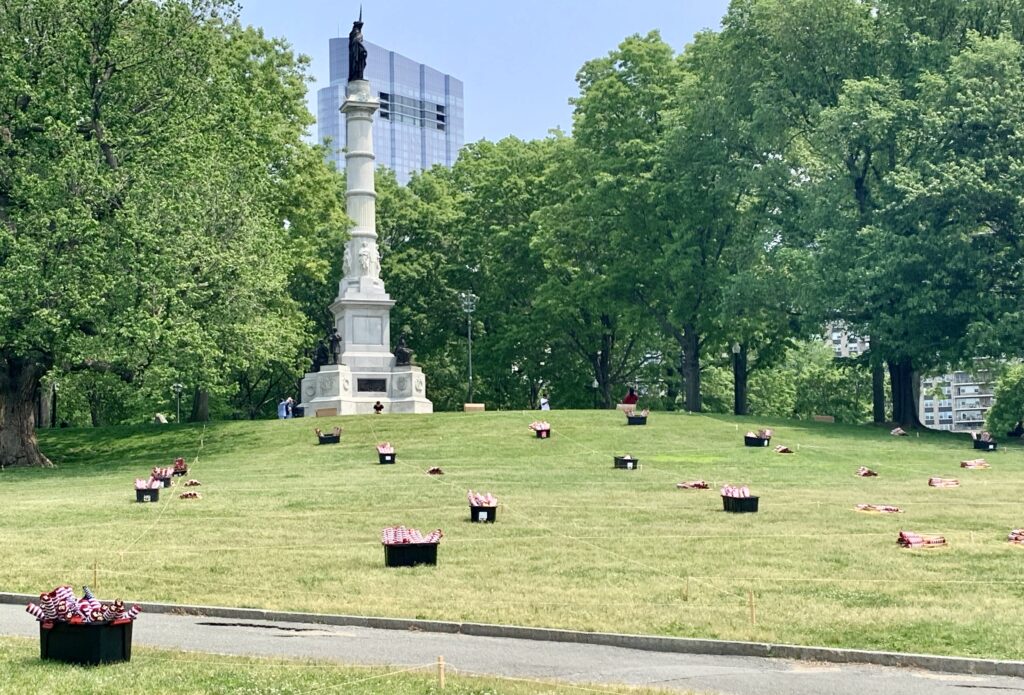 This visual display of sacrifice was transformative.  In a matter of hours the ground surrounding the Solders and Sailors Monument turned from a verdant hill to a sea of red white and blue. The process was simultaneously majestic and humbling.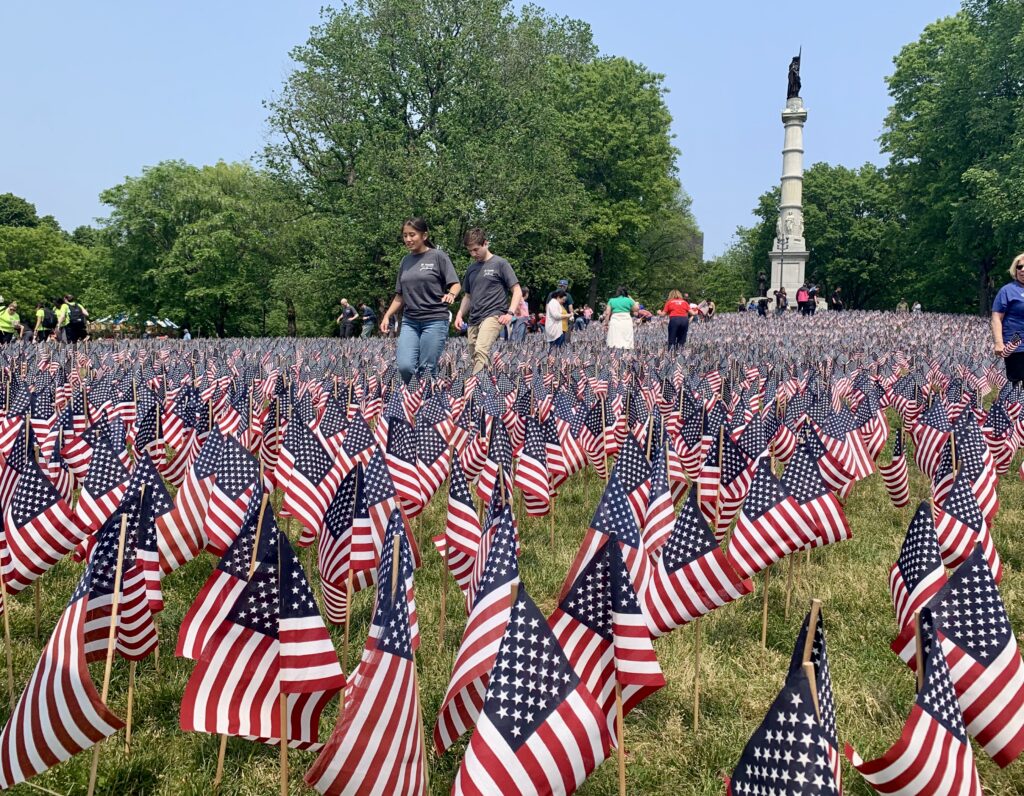 Organized by Massachusetts Military Service Members with the HOME BASE Organization, part of the Red Sox Foundation, and Massachusetts General -Brigham Hospital, volunteers fanned across the Common in an uncommon pattern of patriotism. With Boston Mayor Michelle Wu in attendance, General Jack Hammond, Executive Director of Home Base, spoke to participants before the flags were carefully positioned. He said, "Poor is a Nation that has no heroes, bankrupt is one that has heroes and fails to honor them. "
This moving tribute began in 2010. Since that time many volunteers have returned to pay their respects as Gold Star participants in memory of a family member. Kathy Pearson and Vicky McKenna have marked Memorial Day with this tradition for the past 13 years. They honor the memory of forever 40 year old Karen Martin, an American Airline flight attendant, lost on Flight 11 from Boston to Los Angles in the terror attack of 9/11/2001.
Similarly, the Paul Revere chapter of Daughters of the American Revolution ( DAR) consider the annual tradition of flag garden planting to be a symbolic gesture honoring heroes who helped found our Country. As a national service group, each DAR chapter is dedicated to promoting historic preservation, education, and patriotism by keeping the memory of those who participated in the Revolutionary War alive.
The Memorial Day Flag installation will remain in place through the holiday. Massachusetts Military Service Members as well as Home Base encourage all of us to participate in personal flag waving this holiday weekend. If you follow their suggestion to plant a flag garden, don't forget to tag @MAMilHeros #HerosFlagGarden and pass the word in honor of all our heroes.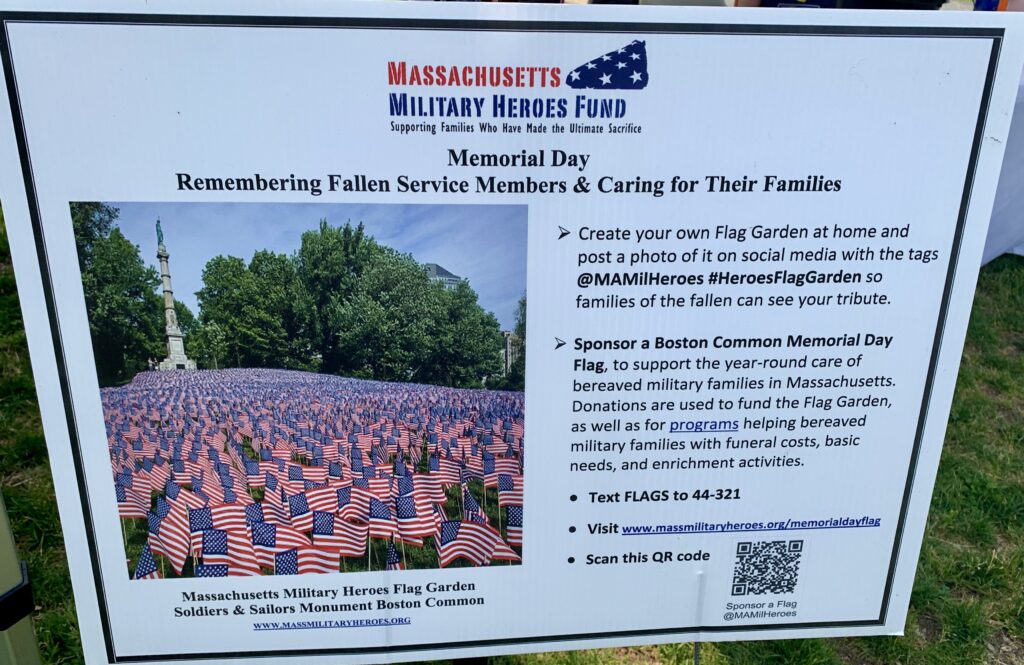 HomeBase.org has been providing world-class clinical care, wellness, education and research to Veterans and their families since 2009. Having served more than 30,000 military personnel their motto is "Their Mission is Complete. Ours Has Just Begun" Open to all Veterans, Service Members, and their Family Members regardless of era of Service, discharge status, geographic location or ability to pay, Home Base clinicians and providers at Massachusetts General Hospital are trained in military culture to provide the best most sensitive care.
If you or a family member is in need of emergency support call the Veterans Crisis Line 1 800 273 TALK.
For for less urgent information: Call Home Base at 617 724 5202 or email HomeBase.org to connect with a member of the HOME BASE Care Team.