"Jackie" a 2016 film staring Natalie Portman will be live-streamed via Eventbrite, Wednesday November,16th 2022 at 8:00. It's free to reserve a seat inside in the virtual movie theater. All you need to do is; sign-up, ( www.eventbrite.com), and settle into your cozy-zone.  Sponsored by the Washington DC History and Culture organization, the presentation will be hosted by Robert Kelleman. the founder/director of this non-profit community.
Hypnotic in totality, the docu-drama traces the footsteps of Jackie Kennedy days before and just after the assassination of her husband, President John F. Kennedy. Because it adds graphic visual content and a moving score to the events of November 1963, 'Jackie', is emotionally enveloping.  As viewers watch the polished First Lady transition into a grief-stricken, single-mother who questions her faith and obligations to a grieving nation, the psychological experience of this film is piercing.
Based partially on an interview with Pulitzer-winning journalist, Theodore H.White, the film's dialogue often feels raw. It features Mrs.Kennedy's immediate awareness of the burden and opportunity to shape the legend of her husband's time in the White House. It was she who cultivated the poetic centerpiece of "Camelot" as the image of her husband's fairytale presidency. For those who lived through this violent chapter of American history the images evoke memories of a time before our innocence was shattered. Theodore White donated his notes from that Hyannis Port interview to President Kennedy's Library/Museum. They were made public  in 1995,  a year after Mrs. Kennedy passed away.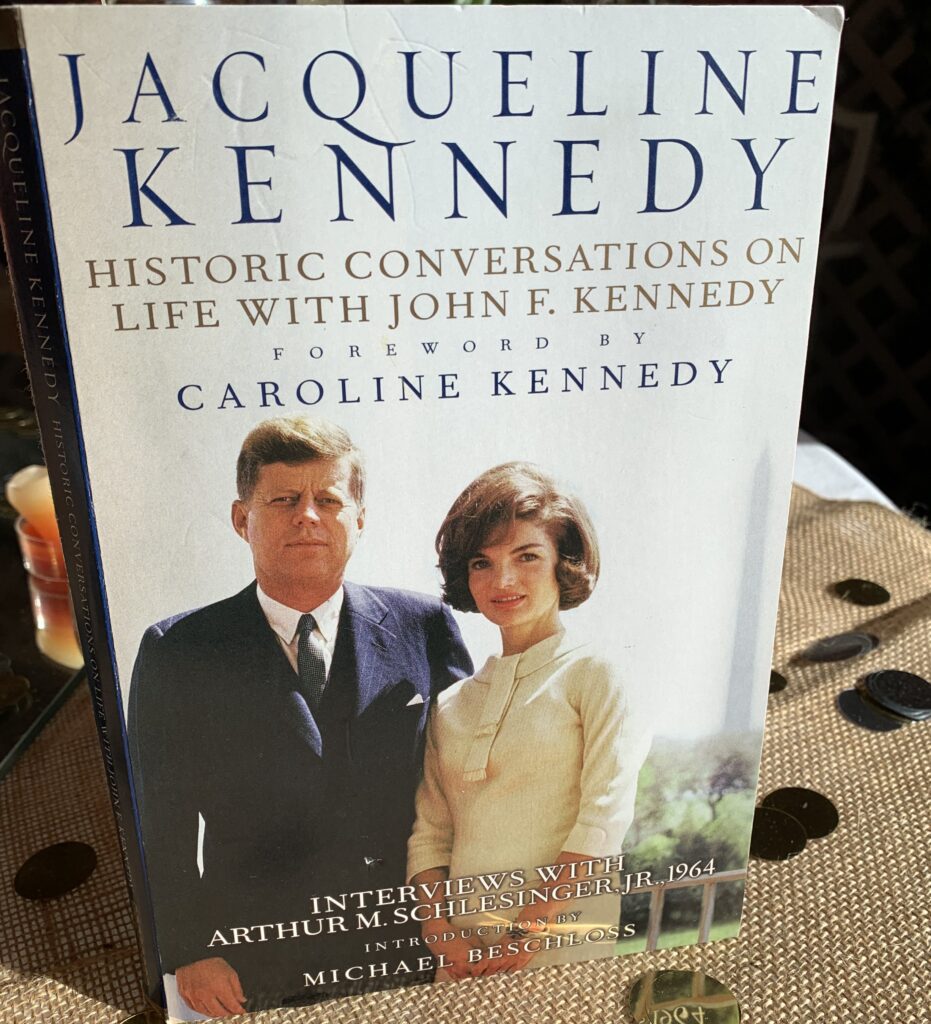 In contrast to the movie, Hyperion Books released "Jacqueline Kennedy : Historic Conversations On Life With John F. Kennedy" in 2011.  Available in e-book format or as a set of 8 CD's, the recordings are less theatrical in style than the film, but feel far more intimate.
Trustee of the White House Historical Association and the National Archives Foundation, Michael Beschloss introduces listeners to tape-recorded conversations between Mrs. Kennedy and Presidential confidant, Arthur M. Schlesinger Jr. Speaking with her erudite friend, Mrs. Kennedy's voice resonates with the agony of her circumstances. She is candid, composed yet filled with pathos. She shares the whirlwind pace to the presidency and compromises to the couple's privacy. Listeners are drawn into her world through her breathy speech, the clink of ice in her glass and the unmistakable friction of a flint-strike to light her cigarette. As she audibly exhales, we visualize the beautiful young widow shrouded in a toxic grey haze.
The Schlesinger tapes offer a sense of 'being-there'.
Poignantly, Ambassador Caroline Kennedy Schlossberg also contributes insight into the audio collection. In well modulated tones Caroline Kennedy explains her mom considered these interviews to be so personal she expected them to be archived for 100 years.  As a daughter and an Ambassador, Caroline weighed the value of documenting history against her mother's expectation of privacy.  With the blessing of her children, Caroline thoughtfully released  her mother's historically significant conversations. The sensitivity of the decision-making process deepens the contextual appreciation of November 22, 1963 and how that fateful day scarred one of America's most iconic and vulnerable legends.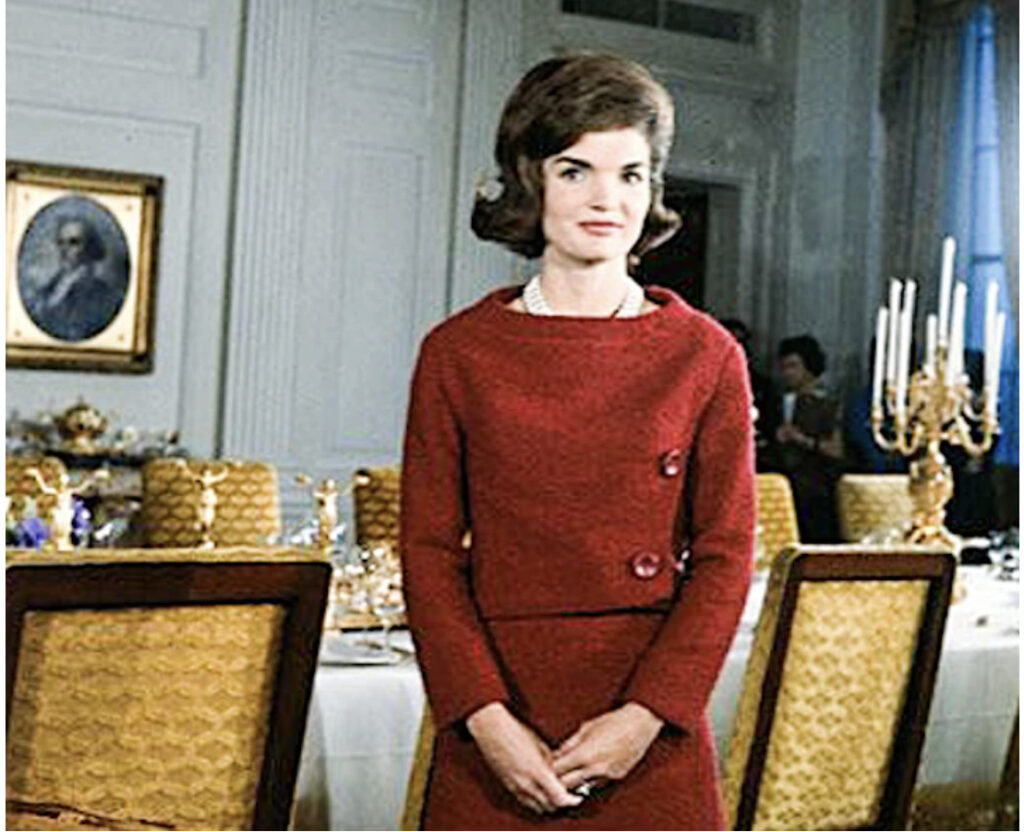 'Jackie' earned three nominations at the 89th Academy Awards presentation : Best Actress, Best Original Score and Best Costume design. The film has merit and is worth watching.   However, students of history may find Schlesinger's audio collection of Jacqueline Kennedy's Historical Conversations on Life With John F. Kennedy adds unsurpassed richness to the White House days forever known as ~Camelot.
*** STP-News, thinks the audio recordings are worthy of a place on Santa's list. Available on Amazon for less than $12.00.