Tis the season to Fa ,La, La ,La ,La at the Breakers!
Elves inside and around the Newport Mansion have decked all the halls with boughs of holly, then filled the crisp air with music and 'Sparkling Lights.'  It's a spectacular place to fall under the spell of holiday magic.
Memories that will last a lifetime unwrap themselves around each silver-belled corner. Strolling along the half-mile loop, your sense of wonder will be dazzled as you discover countless special expressions of 'Van~deer~bilt' cheer.
Children's smiles and classic styles harmonize as loved ones bundle together around warming stations. Coco or cider are ready to pour more satisfaction into what has become, over the past three years, a holiday tradition.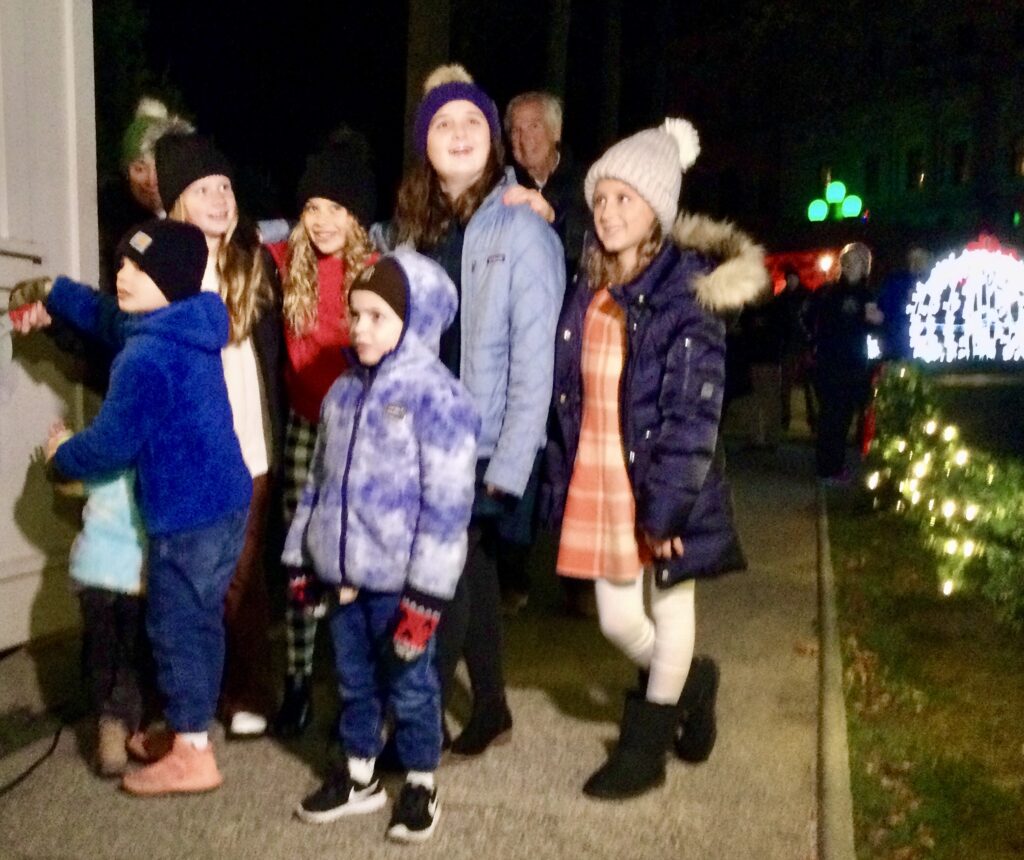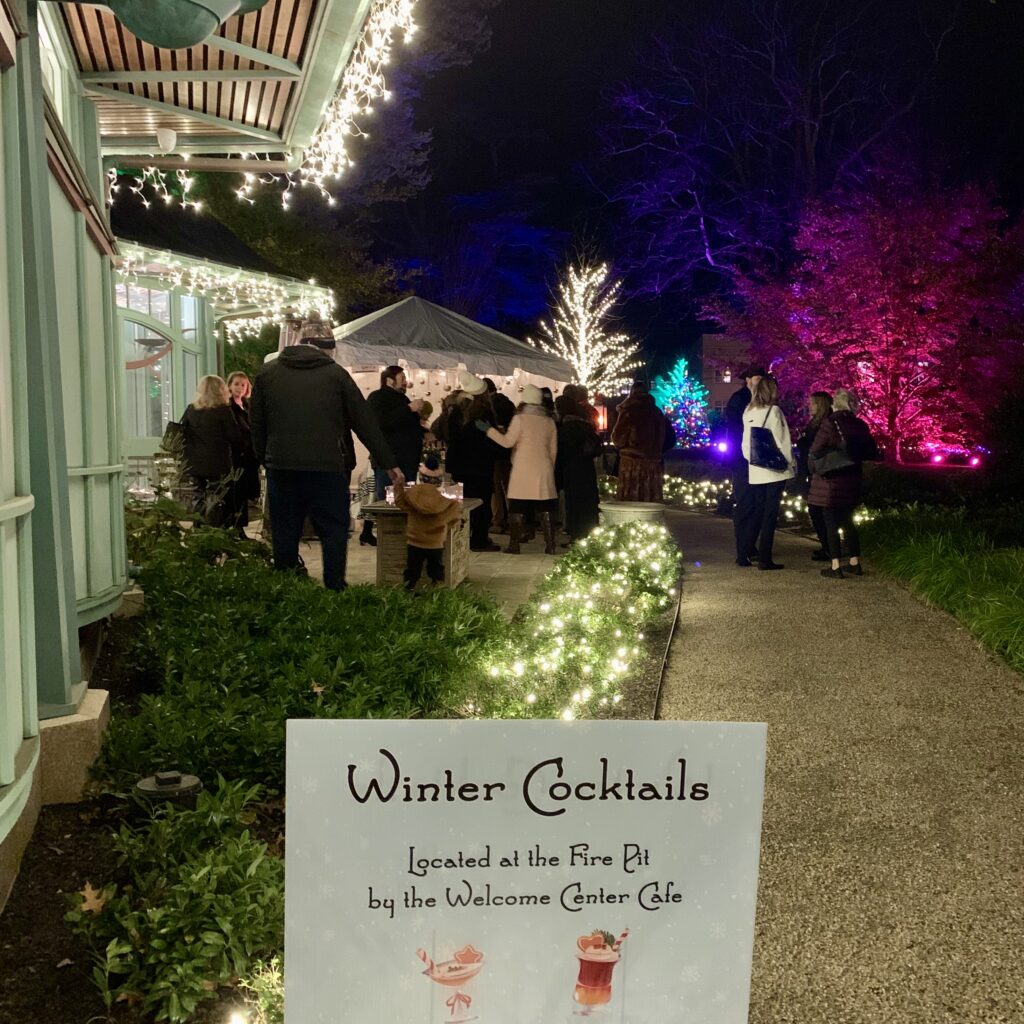 Colorful memories will be made along every path you stroll. Pop-up photo-ops are everywhere. A family of cut-out moose are on the loose outside the Children's cottage, three-D tunnels of twinkling lights are a delight, as are the camel, giraffe and lion grazing under a palm tree and the north star.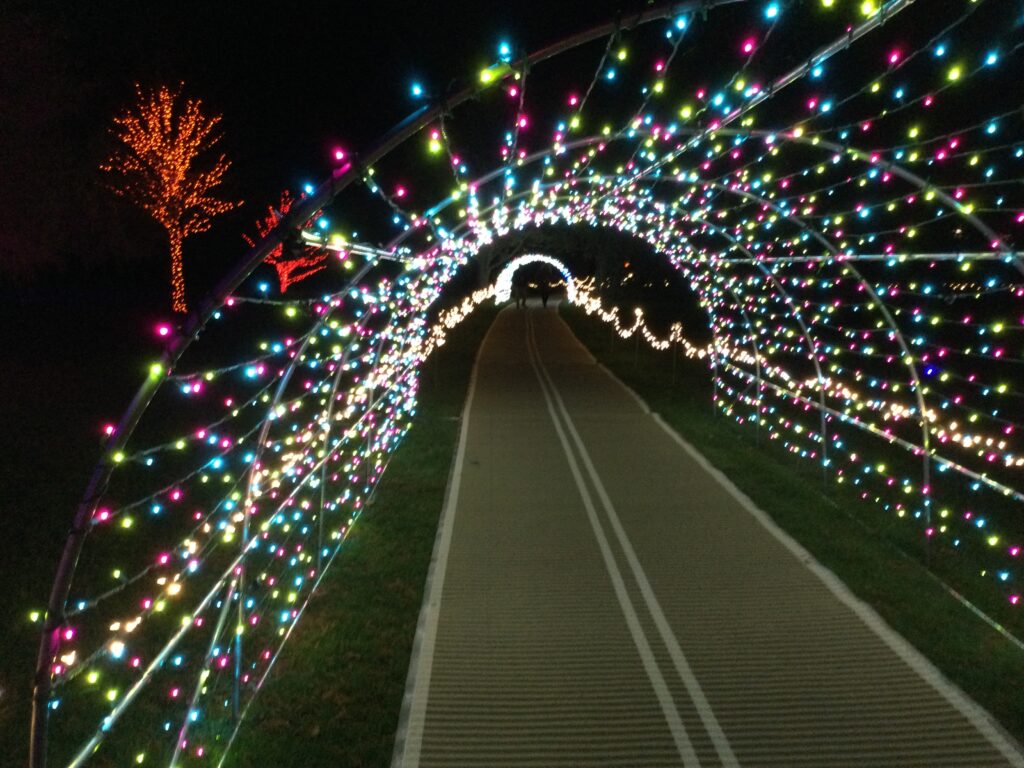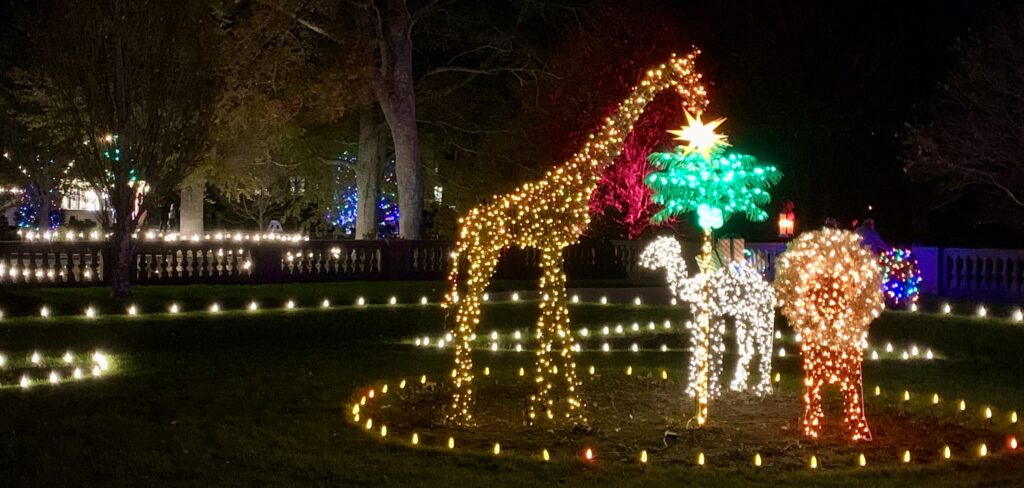 The history of Gilded Age elegance begins at the Ochre Point gate. Rocco style continues into the Great Hall, the Music Room (featured in Season one of Julian Fellowes 'Gilded Age' series), as well as a glowing Breakfast Room that's near a grand chandelier'ed Dining Room.
Dream-scapes continue upstairs where bedrooms are dressed for the season. Draping each of the Vanderbilt's rooms are ornaments with personality-specific detail.
Even the kitchen's bright copper kettles are gleaming and they may be 'One of your favorite things' .
Before you visit the grand site of 'Sparkling Lights', be sure to download an app to your i-phone that recognizes music. The score for this tour will be a momento to add to your holiday play-list. The selections are classics with a twist that makes the season bright.
'Sparkling Lights' is open Thursdays, Fridays, Saturdays and Sundays through January 1. Tickets to see the spectacular are for specific dates and times. Admissions are every half-hour from 4:30-6PM. This ticket includes admission to tour the Breakers interior.
For more information and a link to purchase tickets go to : www.newportmansions.org/events/holidays-at-the-newport-mansions