Ranked # 1 in the world, 25 year old Ashleigh Barty of Australia, a member of the Ngaragu people, won the Women's Finals at Wimbledon today. Her opponent was 29 year old Karolína Pliškosá of Czechoslovakia. The court-contest was a nail-biter. Both women relied on well-rounded games and powerful serves within the English Garden. Their greatest power however, lies in how they inspire tennis fans to love the gifts of tennis that bounce well beyond the court.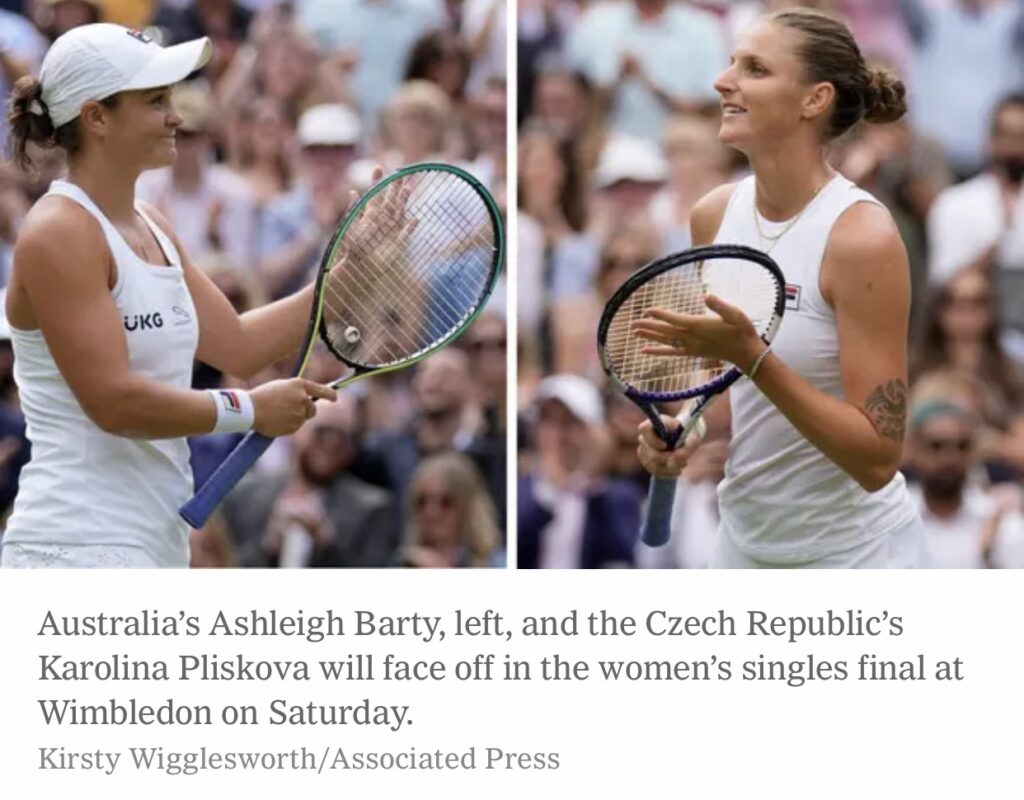 Karolina Pliškova was the tournament's 13th seed. Throughout the 3 set match her grass court experience complimented the tenacity and creativity of the former #1 player. Fighting for every point, Karolina showed she has the heart of a champion. Those gifts served Pliškova well and often make her a fan favorite. For sentimental reasons, however, ya had to give Ash Barty the nod from the first toss.
Ash's athletic-armor was a sartorial salute to Evonne Goolagong, a person she has grown to love.  Like Ashleigh, Evonne is an Indigenous Australian Aborigine and has coped with challenges on and off the court.
Evonne was raised as one of eight kids by Australian sheep farmers.  She escaped poverty and racial discrimination after a tennis coach from Sydney serendipitously recognized her athletic talent.  With training, Goolagong grew to be an international star of women's tennis. Throughout the 1970's and early '80's, she won 86 titles, including 14 Grand Slams. But more importantly, in 1971, she became the first Indigenous woman to win a title at Wimbledon.
Goolagong's stats became tennis history.  But for Ashleigh Barty, the Wiradjuri tribe member continues to be an inspiration for life. She's her role model.
This year, Barty asked her clothing sponsor to riff on a tennis dress Ted Tinling designed for Goolagong to wear at Wimbledon 50 years ago.  Tinling's frisky silhouettes defined tennis attire for fashion-fabulous players of that era. Reimagining the original design and fusing it with Barty's sporty style, Fila added a scoop neck to her racer-back tank and a scolloped hem with laser-cut flowers to her skort for a surprise 'game-set-match' tribute to Goolagong.
At it's best tennis inspires people around the world.  It's international language requires no translation. Lessons of athleticism and fair-play cover the courts played-on by world-class competitors and weekend-wannabes alike.
It's list of legendary stars has grown beyond Margaret Court, Chris Evert, and Martina Navratilova to include Kim Clijsters and the Williams sisters. But, anyone who loves the spirit of the sport has known it's countless gifts too.  More than a racquet rally, tennis is a vehicle to good health, great friendships and a few million belly laughs. If you play it right, tennis is more than stats, it's all about LOVE.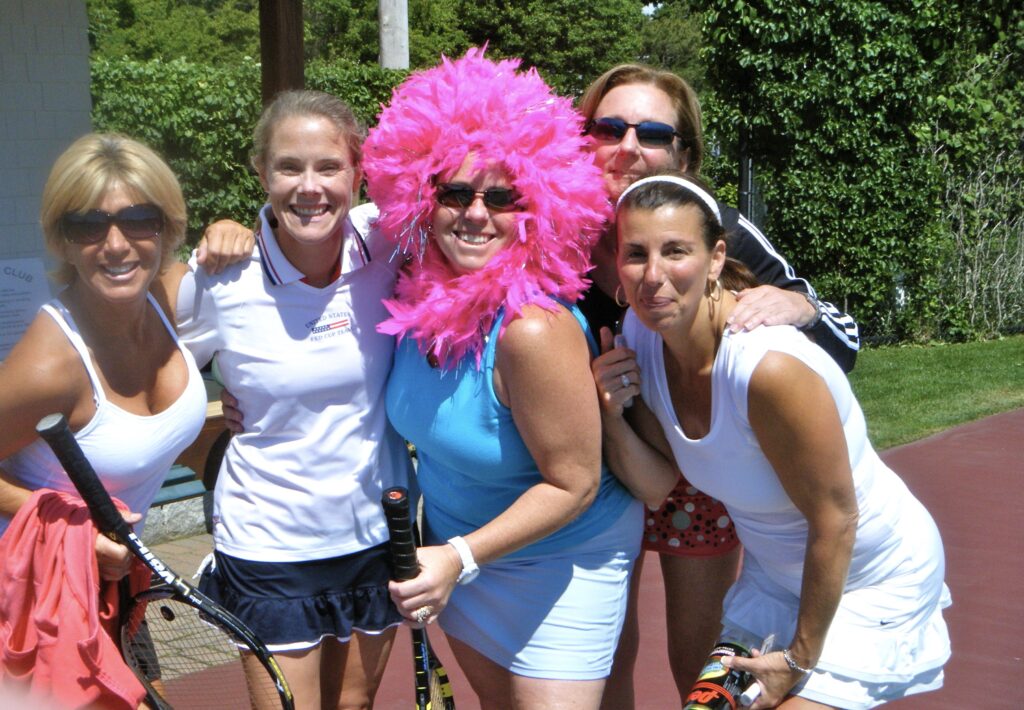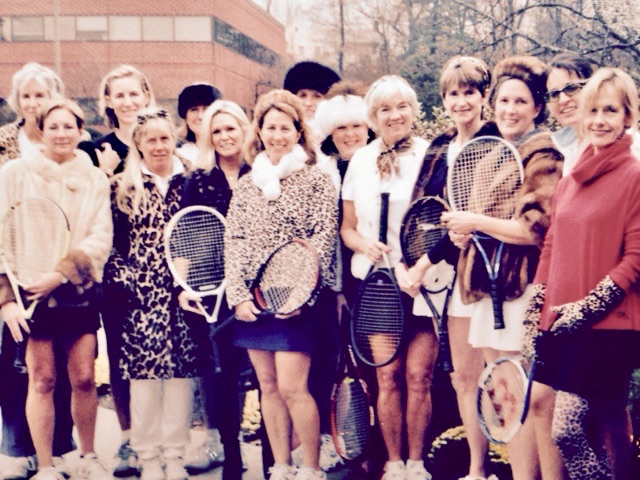 Ted Tinling Books:
( 1979)  Love and Faults" Personalities Who Have Changed the History of Tennis
(1983)   "Sixty Years in Tennis" Essence of Style Personality