It's not everyday a gal spreads her wings, flies from the comfort of her nest and sets her vectors for a new adventure, but when she does the Sisterhood celebrates the effort and the accomplishment.
Dr. Emily Smith, DNP,   realized a dream today. Not only is she a full-time professor at Endicott College's prestigious School of Nursing, this afternoon she became a published author of a children's book.
The labor of love was inspired by an innocent phone request from her beloved three year old granddaughter "Grammy will you tell me a story?"  And just like that, "The Crow and the Songbird Band "  took a spontaneous flight of fancy.
So endearing was the folklore filled phone call between Grammy and her heart's delight, Emily decided to turn the tale into a series of water colored adventures.
The green-sprouted story is a priceless legacy of their loving relationship. It's also a reminder that sometimes woman's intuition can be a serendipitous seed that grows into spirit-filled gifts.
Today, the Sisterhood, joins The Crow and the Songbird Band in singing the praises of this dynamic family duo who are updating the tradition of passing along legends, values, and love through the simple and ancient art of storytelling.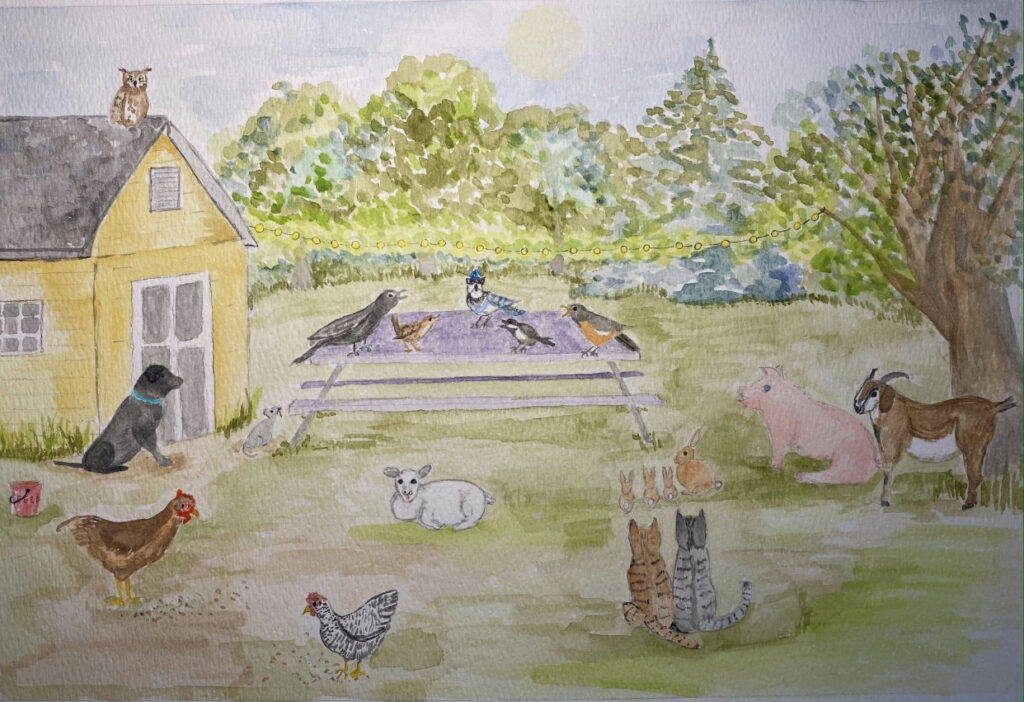 That's a lot to celebrate in this season of Thanksgiving.
xoxo