This fashion show is a head turner!
The cuts, the colors, the curious accessories are an unexpected fusion of folk-art and haute couture.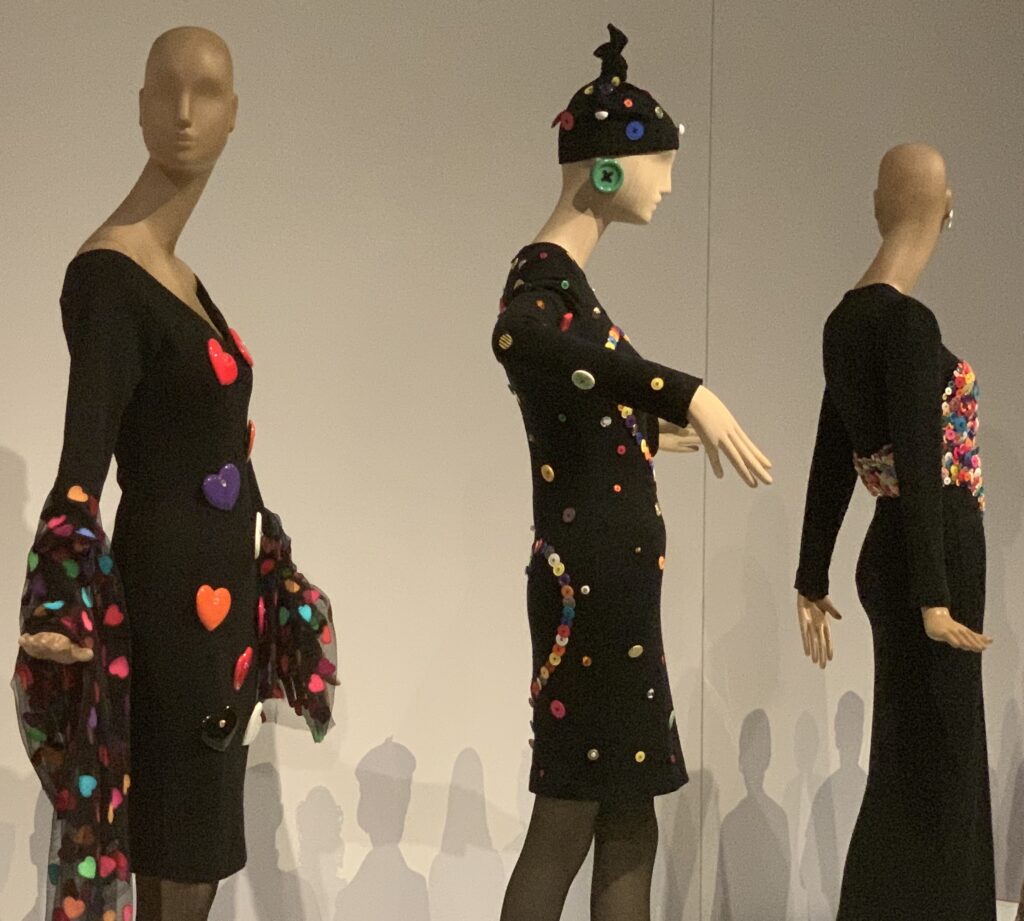 By design, this collection speaks of humble nostalgia then challenges you to see a glamorous side.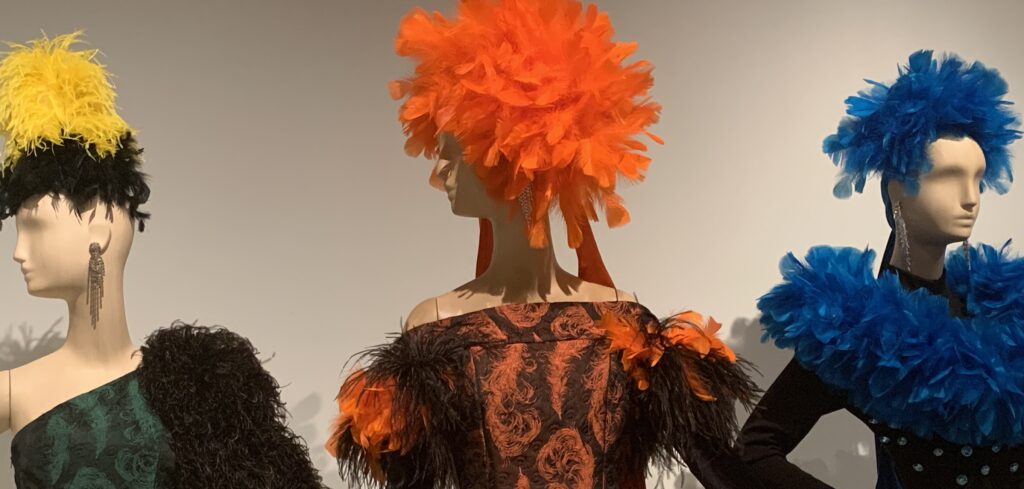 The RUNWAY OF LOVE makes a fashion statement like none-other.  Simply stitched, this show is simply  'outta this world!'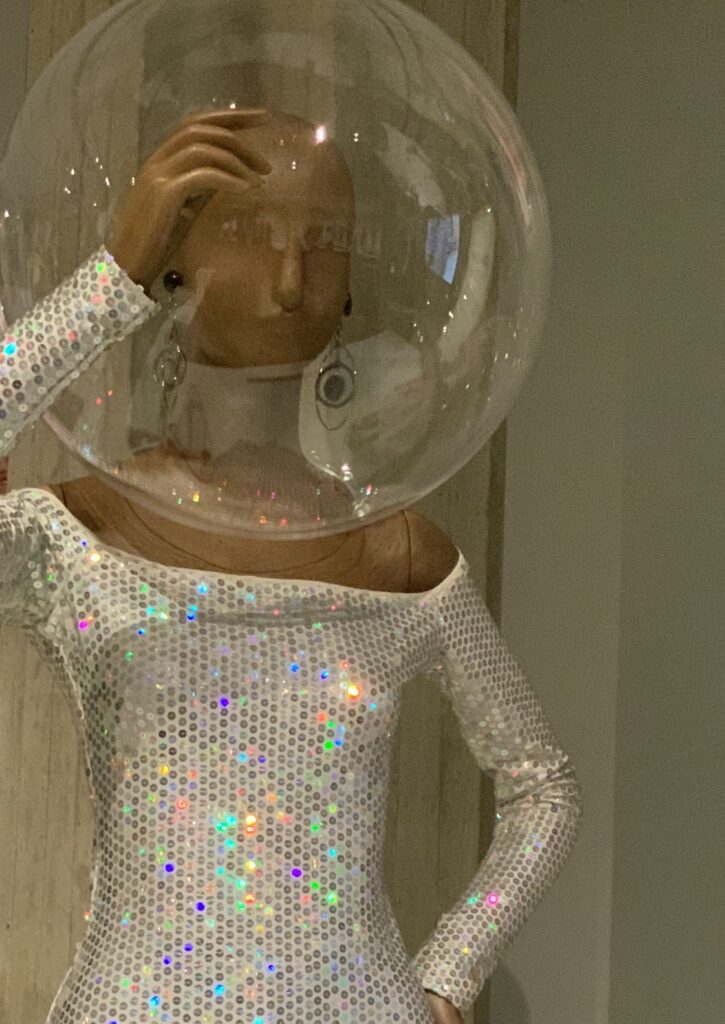 Patrick Kelly's legacy cruises beyond ubiquitous buttons, blingin-rhinestones and lowly bows, his legacy is a road-map of the human experience.
The work of this artist is rooted deeply in talent, family, friends and most of all heart.
The ark of Kelly's life-journey is complex, filled with pathos and humor. Born in Vicksburg, Mississippi in 1954, his passion-for-fashion traces the patterns of this artist's short but meaningful life.
Frequently, columns of color deliver a somewhat cartoon-like message, until you look at the saturation values as values of this creative genius' commitment to living life with love. His seamless message has the power to turn a head and a heart.
Poverty was part of Patrick's education. Queer was a moniker Kelly wore easily. Fraying the edges of sartorial standard-bearers, this artist's all-inclusive wizardry was also a reflective canvas of his time-woven respect for the talents of fashion icons.
To the skinny women, round bottomed women, black, white, gay or straight, Patrick Kelly's open-heart was his familiar runway salutation.  From back-porches to international runways, his electrifying heart-beat echoed across bayous, cat-walks and trivial divides.
When you reflect on this sensational collection of  couture, you'll see the threads of progress in the artist's life and the world.
Suffering from the disease and stigma of HIV-AID's in 1987, Kelly continued to express his wish for humanity in a primal language.  Like his art, his message was simple and heartfelt. Although closeted in fear, he continued to use his voice and talents for good. While ill, he designed a gown to raise awareness of AIDS, and money to seek a cure. The statement-piece was debuted at  "A Fashion Salute to Heart Strings" an extravaganza organized by the Design Industries Foundation Fighting AIDS. More than three decades later that organization continues to raise awareness of the disease and fund treatments for those in need.
Before you enter the PEM galleries imagine yourself un-closeting your favorite glad-rags, imagine the meanings and memories woven into the fabrics, and imagine all we lost, when Patrick Kelly died of AIDS in Paris January 1,1990.
Encouraging love and possibilities RUNWAY OF LOVE  will leave guests of this exhibit with a renewed sense of style and a very big smile. Experience it all at the Peabody Essex Museum from June 25th – November 6, and be prepared to walk on the wild side!