Tradition is part of Wimbledon.  There's simply no reason to change a good thing when the good things include strawberries, cream  ~ and two gorgeous hunks!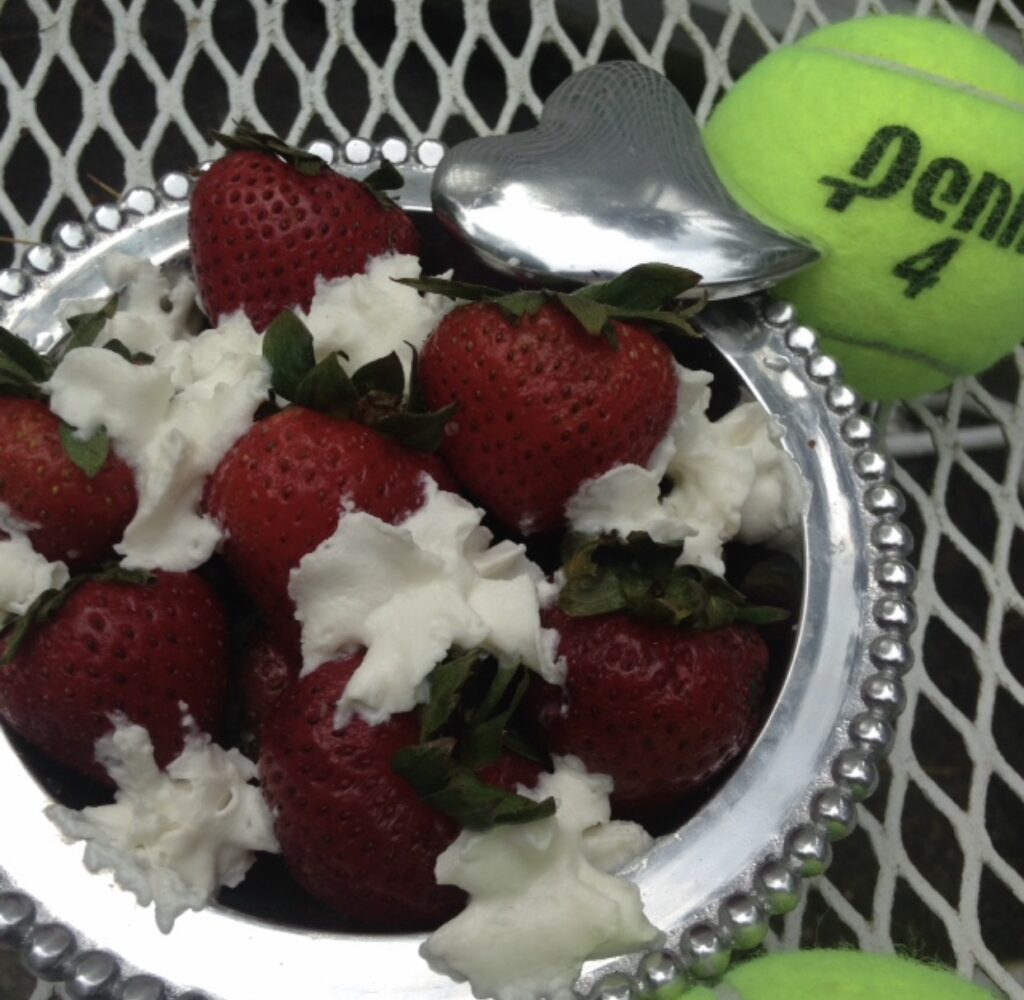 A traditional Breakfast at Wimbledon calls for a proper dish of ripe strawberries to be served with cream. But, Novak Djokovic is taking on Matteo Berrettini in the men's finals. It's likely this match will be a steamy one.
The passion of Wildest Dreams may fly! Perhaps adding a Strawberry Frozè will cool things down.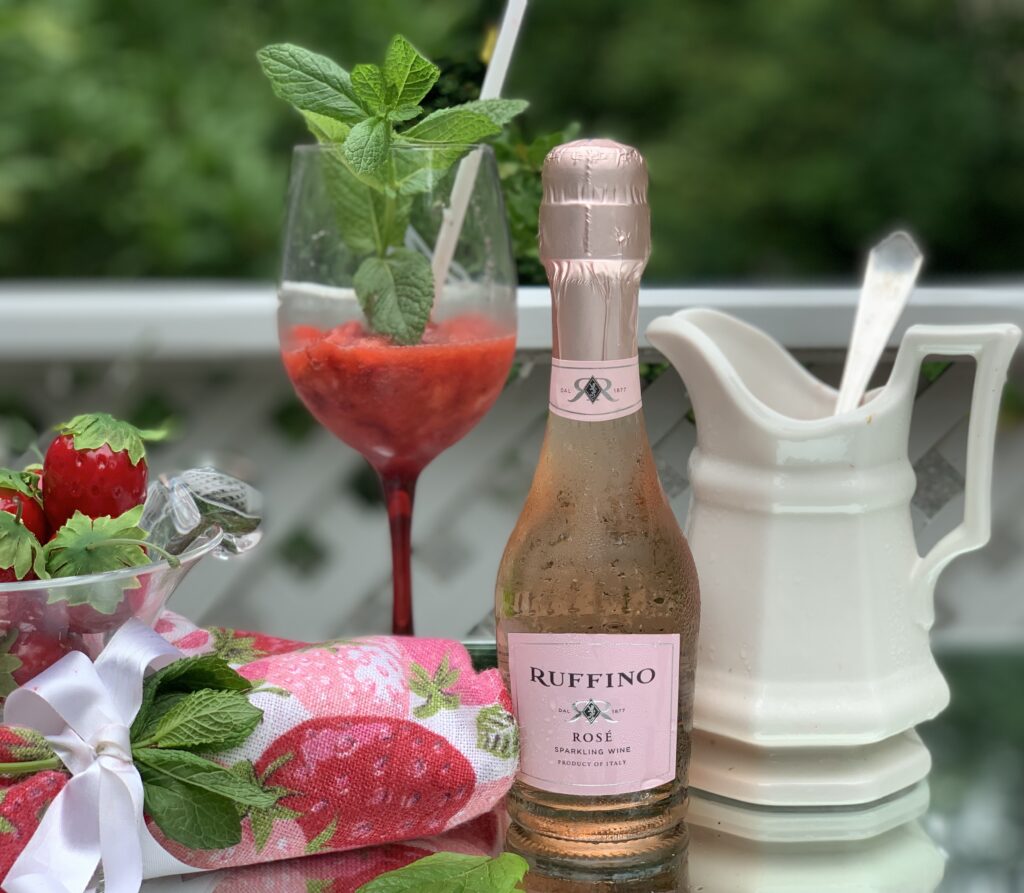 Recipes for Frosè are on-line everywhere. Some are complicated, some could serve half a stadium of thirsty fans.
Before you call in a barrister to settle the details, let's get creative. How wrong can you go when you blender~ize a few ripe strawberries with a teaspoon of sugar and a little ice, then serve the puree in a glass topped with your favorite sparkling Rosè?
It's a quick and easy summertime cocktail that will definitely help you make proper line-calls in the English Garden, or where ever civility and tradition rule your court.
DOUBLES ANYONE?  xoox