Welcome to 'She the People News', a game changing magazine that thinks in pink ink. STP- News explores the world of business, culture and politics from a woman's point of view. We promise to take the news seriously, but never ourselves.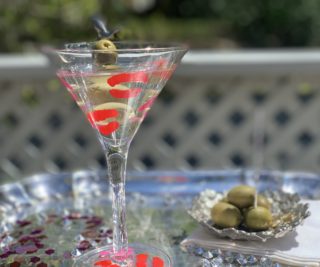 Dear Moms, It's no secret James Bond said every woman's Wildest Dreams should leave her shaken AND stirred. Being covered in kisses, and sipping a martini, is a great way to start that dream. Trendsetters sweeten the magical mix with everything from chocolate to...
read more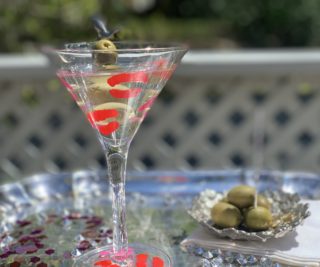 Dear Moms, It's no secret James Bond said every woman's Wildest Dreams should leave her shaken AND stirred. Being covered in kisses, and sipping a martini, is a great way to start that dream. Trendsetters sweeten the magical mix with everything from chocolate to...
read more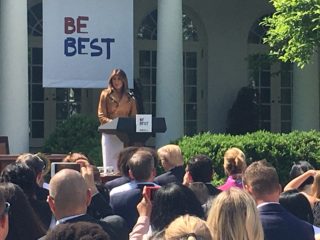 Every gardener knows, every garden grows, in it's own way, and the White House Rose Garden is no exception. The first installation of the White House Garden was a 1902 project of Edith Roosevelt. Converting stable areas into garden beds, the First Lady wanted the...
read more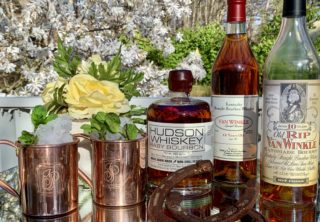 Whoa, are you mounting-up for the Kentucky Derby? Instagram super sensation, 'The_Chunky_Chef'  is famous for sharing recipes worthy of the winner's circle. T_C_C  says, as long as you're not riding in the 147th "Run for the Roses' she's happy to share THE most...
read more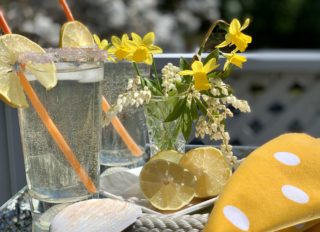 AHOY Wildest Dreamers!  Like Nantucket it's self, the secret to this sassy 5 star pick-me-up splashes over you when the salt hits the sparkling mist. Although this Ina Garten recipe for Limoncello Vodka Collins isn't as intensely colored as those famous Nantucket...
read more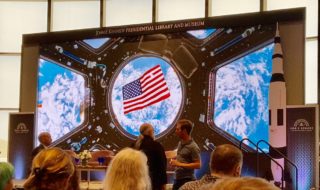 In July of 2013, in a time less politically dogmatic, Ernst von Metzsch refuted the hypothesis that there is only one explanation for Climate Change. Today, Earth Day 2021, he shares "An Ode to Global Warming" with She the People News and you.  His views are not...
read more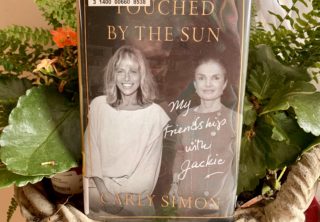 Written by Carly Simon, "Touched by the Sun" is a quirky mix of Manhattan faces and Martha's Vineyard places.  As breezy as a one of her iconic songs, the 231 paged book is a rambling, ohhh sooo Bo-Ho peak at the gal-pal relationship Carly had with Jackie O and the...
read more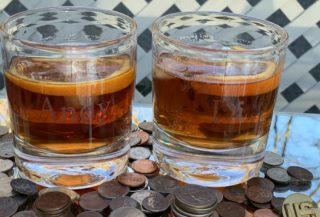 If your 'Wildest Dreams' could use a little splash to ease the pain of Tax Day, culinary goddess and TV pop-up chef, Parker Wallace, has a boozy suggestion ~ Uncle Sam's Revenge Her mix is super simple, delicious and bourbon-y smooth. There's no rule you have to...
read more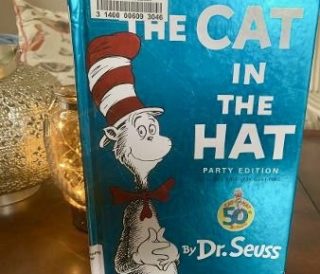 Even when it's silly, storytelling has always been a serious part of our cultural conversation. If you want to talk about; politics, pop culture or religion, storytellers give historical context to the times. In a way, their cliff notes are the vibe of their tribe....
read more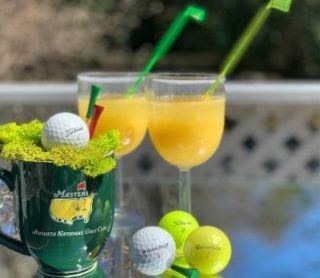 If your Wildest Dreams take you to azalea covered Augusta,Georgia this weekend, the trip will be sweeter with something peachy. Georgia's known as the peach state, so it seems like a 'fair-way' to celebrate the Masters with a cocktail steeped in local tradition. Ina...
read more
The Wildest Dreams of any Bunny who loves the flavors of vanilla and coconut can hop into this pineapple kissed Cottontail martini for a delightful surprise. It's easy to make. It's easy to shake; and is as smooth as  an Easter bunny's tail. After that, all you need...
read more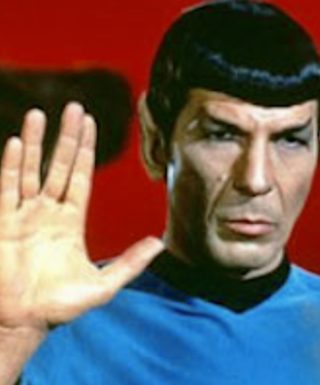 Sometimes the stars are in alignment. If you look around, you can spot signs when the universe is moving in that direction. The celebration of Passover began three days ago.  In the Jewish tradition, Passover is a time to remember the stories of Exodus, when the angel...
read more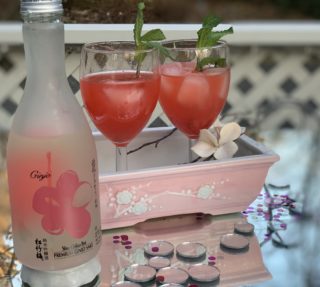 Steeped in history, surrounded by impressive architecture, Washington DC is a spectacular city to visit.  It's especially beautiful when the cherry blossoms are in bloom. Since Mother Nature holds all the cards, predicting when they'll be at their peak frilliness is a...
read more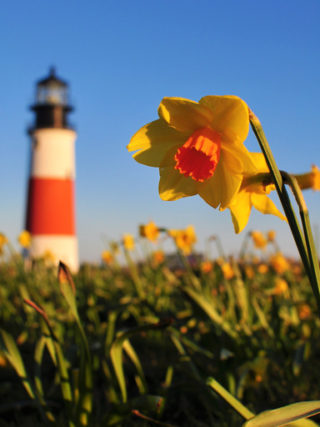 Bill DeSousa is the Public Relations Director for Cape Cod, Martha's Vineyard and Nantucket. He boasts of the entire area's charms in every season, however, as Spring approaches, Nantucket has little need for his professional services. ACK's Daffiness happily speaks...
read more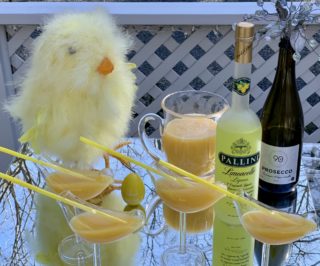 Saturday, March 20th at 5:37 AM we celebrate the Vernal Equinox, AKA, the 1st day of SPRING!  This calls for a cocktail! In: 1 DAY, with 2 MINUTES of your time, and 3 INGREDIENTS: The wildest Dreams of any Spring Chick can hatch: Mix,  6 ounces of Limoncello 12 ounces...
read more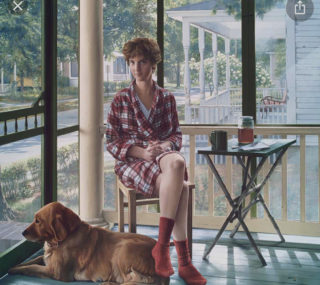 In the life of Scott Prior, light, has been a stream of consciousness. The Cahoon Museum of Art in Cotuit, Ma, organized 35 examples of how this contemporary artist has captured, and been captivated by, it's dynamic force of nature.  Reflecting five decades of...
read more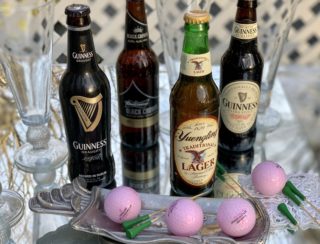 This weekend, the Men's PGA Tour is monopolizing the Players Stadium Course at TPC Sawgrass. But by St. Patty's Day, it's all ours to play. Till then, no special recipe is require for cocktail-ing. Pair your green schemes with a foursome of icy, cold, long...
read more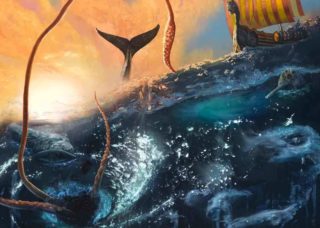 Shipwrecks, by Alexis Rockman, is a color-coded thesis on the environment.  Evocative of Herman Melville's, mythical novel, Moby Dick, these paintings rock between maritime latitudes and climate-change attitudes.  Get your sea-legs on, this PEM exhibition, organized...
read more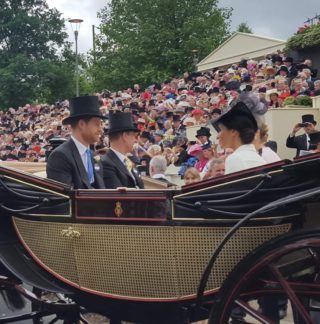 What happened to Oprah? We've known her as a reliable compass point of insight and compassion. But, Sunday night, during a vapid TV show on CBS, she abdicated that role and found a way to justify taking advantage of Prince Harry and his, Suit's star, wife, Meghan...
read more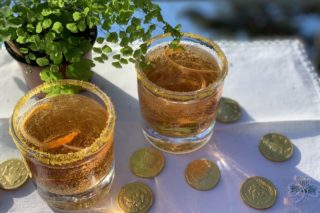 Sure now, Irish or not, this weekend is a fine time for your Wildest Dreams lead ya to a Pot O' Gold '. There's no need to be tellin' anyone where your imagination takes you ~ unless you care to! Finished with a twist, this glittery little cocktail has some tricks in...
read more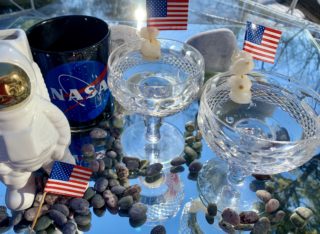 If your wildest dreams include space travel, NASA's mission to Mars proves dreams really do come true.  Last Thursday, an unmanned land-rover, "Perseverance" landed on the red planet to sample the atmosphere and search for signs of ancient microbial life. The space...
read more